MOMpreneur: n. defined as a female business owner who is actively balancing the role of mom and the role of entrepreneur.
Welcome to our latest installment of MOMpreneur Monday, highlighting businesses and brands that were founded by female entrepreneurs and fellow Mommas!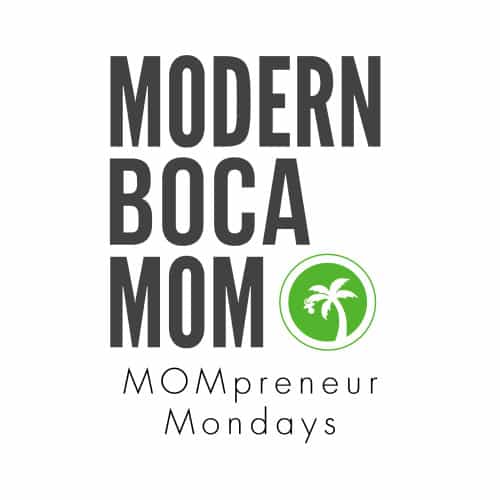 ---
Today's featured Modern Boca MOMpreneur is Jessica Powell, Owner & Creator of The Salt Box: Salt Therapy Parkland!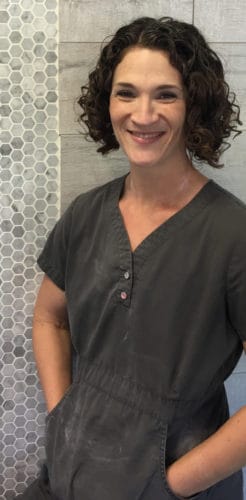 Tell us a little about your background and how The Salt Box in Parkland got started…
I was born in New York and relocated to South Florida when I was 8 years old. My family and I resided in Boca Raton until I moved up Orlando with my high school sweetheart (Brian) to attend the University of Central Florida. I earned my bachelor's and master's degrees in Communicative Disorders at UCF. I'm currently a licensed Speech Language Pathologist and have two sweet daughters, Emma and Daphne.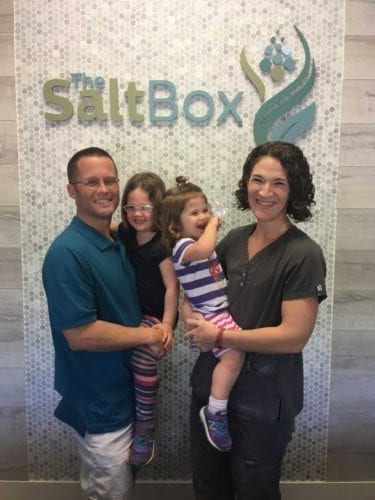 When our oldest was about 18 months old, she developed some respiratory issues. It began as a stubborn cough that lasted for months. Later, it turned into respiratory distress requiring steroids, breathing treatments and a 3 day hospital stay.
A mom friend of mine suggested we try salt therapy. She knew I was holistic-minded and big into alternative medicines. I would try almost anything natural, especially if it might help our sweet girl. We fell in love with salt therapy Parkland almost instantly. I was educated on what to expect, how salt therapy could potentially help my family and we had a blast playing in a children's salt room.
What were some of the challenges you faced while launching The Salt Box?
At the time, the salt therapy facility we tried was the only one in South Florida. I couldn't help but get excited thinking about potentially being able to offer this all natural and amazing therapy to so many more people! Brian and I did some research and within a year, we created The Salt Box in Parkland.
While on our journey to opening The Salt Box, we became pregnant with our younger daughter, Daphne. We opened our doors to The Salt Box on April 1, 2015 and Daphne arrived on May 9th!
Needless to say, it's been an unbelievable journey.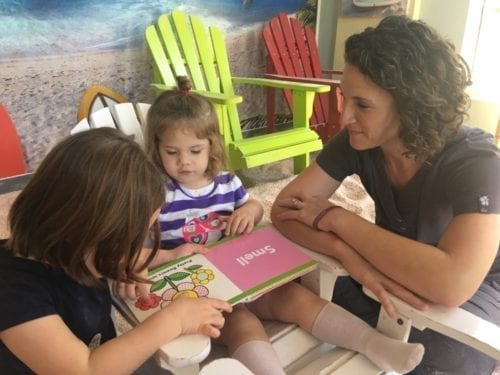 What's unique about The Salt Box?
The Salt Box is a salt therapy Parkland facility which provides an all-natural solution. It can help relieve many respiratory and skin conditions, boost the immune system, decrease stress and anxiety, and enhance overall wellness.
Our salt therapy facility stands out among others in our area because our customer service is outstanding! When you call or come into our facility, you are warmly greeted by myself and/or one of our amazing staff. We treat our clients like family.
The Salt Box was started out of love and the desire to help people in our own community find relief from so many conditions and ailments in an easy, healthy, and all-natural way. We maintain an exceptionally neat, clean, welcoming environment. We offer 3 ways to receive salt therapy via our adult salt therapy room, kid's salt therapy room, and a Private Salt Bed. The Salt Box is one of the only facilities in Florida that has a Private Salt Bed and can offer you private salt therapy treatments.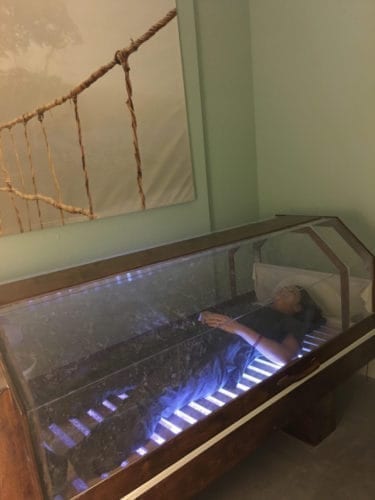 Do you offer any classes or workshops?
The Salt Box also offers unique classes and workshops. A few Sunday mornings per month, The Salt Box offers a yoga class for children ages 3+. We have an amazing yoga teacher who runs the class and teaches our kids life lessons in fun way. Our kids come away from her classes having learned about mindfulness, meditation, breath work, kindness, and many yoga poses. Not only is yoga beneficial for people of all ages, but add salt therapy and it's the perfect combination!
We also offer breathwork & meditation workshops monthly for men and women (separately). These practical workshops cover topics like: The Power of Gratitude, Finding Happiness in the Present and many more. All participants leave the workshop with tips, tools, and strategies for improving their relationships, quality of life, stress and life balance.
Why should Modern Boca Mom readers become your clients?
I pride myself on our incredibly fun, entertaining kid's salt therapy room! We keep the toys current and give the children many options to play with. The best part!? There are no electronics in our kid's salt room! We encourage our young clients to let their imaginations run wild and be creative.
I think because of the phase where I am in my life, having a 5 and a 2 year-old, I'm very in-tune with other moms and their littles. We want nothing more than for all kids to look forward to coming to play at The Salt Box. They can receive all of the amazing health benefits salt therapy has to offer while they're busy playing and socializing.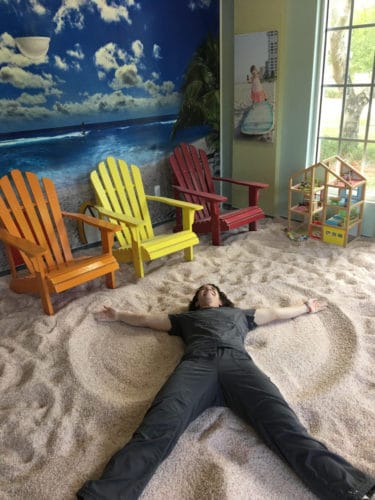 Everyone needs salt therapy Parkland and our facility offers something for everyone! Salt Therapy is all-natural solution that can improve your life in ways you didn't expect. It can enhance your overall wellness and improve your quality of life.
The Salt Box is the place to be if you want to keep your sinuses clear, that post nasal drip at bay,  your skin soft and smooth, and your immune system functioning at its highest potential.
What exciting things are coming up for The Salt Box?
We are super excited to celebrate our 3rd birthday with a BIG party on Saturday, April 14 (2018)! The Salt Box is inviting everyone to experience a full day of wellness with COMPLIMENTARY salt therapy sessions for new and existing clients from 9:00 a.m.- 5:00 p.m. Call ahead to book your appointments!
We will be offering HUGE sales on packages of sessions and unlimited memberships all day!
We'll have AMAZING raffle prizes, light bites and beverages.
We will have many special activities for all ages taking place from 

1:00 – 5:00 p.m.
Salt Therapy Parkland for KIDS:
1:00 – 2:00 p.m.

: Funky Monkey Kids Yoga

2:00 – 3:00 p.m.

: Superhero Show

3:00 – 4:00 p.m.

: Zumba Kids

4:00 – 5:00 p.m.

: Story time
Salt Therapy Parkland for ADULTS:
1:00 – 3:00

: Acupuncture & Chair Massage

3:00 – 5:00

: Meditation & Breath work
What do you love about living and working in South Florida?
I've lived in South Florida for the majority of my life! Even after many years, I'm still grateful to live so close to the beach. One of my favorite things to do with my daughters is take beach walks and explore. My family and I also love spending afternoons at local parks and Florida couldn't have more perfect weather for that!
---
Connect with The Salt Box: Salt Therapy Parkland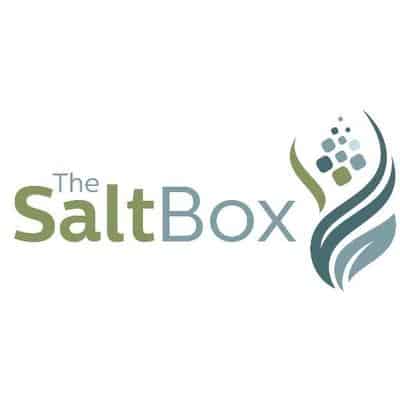 6710 Parkside Drive
Parkland 33067
---
WEBSITE: SaltBoxTherapy.com
FACEBOOK: https://www.facebook.com/SaltBoxTherapy/
INSTAGRAM: https://www.instagram.com/SaltBoxTherapy/
---
SUBSCRIBE to Modern Boca Mom here!