MOMpreneur: n. defined as a female business owner who is actively balancing the role of mom and the role of entrepreneur.
Welcome to our latest installment of MOMpreneur Monday, highlighting businesses and brands that were founded by female entrepreneurs and fellow Mommas!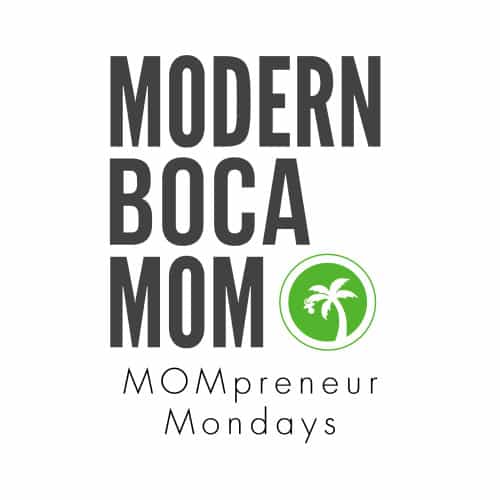 ---
Today's featured Modern Boca MOMpreneur is Frances Wilhelm, owner and founder of the ALICE On Demand Family Assistant in  Boca Raton!Tell us a little about your background and why you developed the ALICE On-Demand Family Assistant…
As a full-time single parent, I don't have the luxury of a partner who can share responsibilities or contribute financially to the household. Everything falls on my shoulders, which inspired me to create ALICE On Demand Family Assistant.
"Being a mother is the most rewarding experiences of my life. I'm always striving to be the best role model, coach, friend and confidante for my two beautiful daughters. They mean everything to me. They give my life purpose."
But you needed help, obviously.
I wanted affordable, on-demand help I could trust. I wanted someone who could help in a moment's notice. This someone must be caring and loving and trustworthy. I imagined this someone to be a person I could call anytime and they would be there for us in a jiffy.
If I got stuck in traffic and needed someone to pick my kids up from school. Or, if the school called saying one of them had a fever and needed to be picked up. Honestly, even if I just didn't feel like cooking or doing laundry one night, I could hire someone to do it for me. The list of scenarios goes on.
I knew I needed wonderful and caring help, but having someone at your beck and call was a little out of reach for me. That's like having a full-time nanny/housekeeper, but I couldn't afford that. So here I was, in need of the convenience of a full-time nanny or housekeeper, but without the expense of one.
Enter ALICE.
Intuition told me that if I needed this, other parents must need it too. That's when I created ALICE. An affordable, caring, trusting and loving, on-demand family assistant at your service in 30 minutes or less. I'm super excited to bring this service to the world. I know it's transformed my life and has given me something that is irreplaceable and priceless: more quality time with my children. If it's done this for me, it could do this for you too! Everyone needs an ALICE!
What were some of the challenges you faced while launching your own business?
My business is fueled by love and passion. Our vision is to bring safe and caring on-demand family assistant services to the world, so every parent has the help they need. It takes a village to raise a child and that village is ALICE.
Our challenge is that the demand for ALICE is growing quickly. We offer ALICE On Demand Family Assistant in 5 counties and are expanding…fast. Currently, ALICE is available in Palm Beach, Broward, Miami-Dade, Collier and Lee counties.
 What's unique about ALICE?
We are unique because we have a very niche market. ALICE is the only on demand family assistant in the country. There are three other companies in California only that provide a portion of what we do: offering rides for children.
Why should Modern Boca Mom readers get their own ALICE?
Your readers ought to become our customers if they want excellent care in a moment's notice for their family. If they want to bring spontaneity back to their lives and have peace of mind when they need someone. ALICE On Demand Family Assistant can take some of the load off. ALICE can help organize their homes and their lives and give them something they can't get back: more time.
What exciting things are coming up for ALICE?
We offer a full range of services, including rides for kids, child care, errands, cooking, cleaning, and much more. Now, we're continuing to expand nationwide!
What do you love about living and working in South Florida?
I have been fortunate to have lived in Florida most of my life. We appreciate everything about our Florida living: great friends and family, the beautiful beaches and amazing weather!
---
Connect with ALICE On Demand Family Assistant:
---
WEBSITE: AliceOnDemand.com
FACEBOOK: https://www.facebook.com/AliceOnDemand
---
SUBSCRIBE to Modern Boca Mom here!