I'm just going to come out and say it. Boca Raton is pretty damn lucky to have a magical place like The Addison in our town. My family and I were sitting outside on the venue's patio enjoying Easter Brunch this week. And, despite the glitz and glamour of the event executed by their amazing team, we felt like we were HOME. I daresay…their staff feels like an extension of my own family at this point. We truly enjoy celebrating all of our family holidays in their back–err, I mean courtyard. So when it comes to Addison Boca Raton awards, I'm thrilled to announce that they've received a very special one for the 6th year in a row!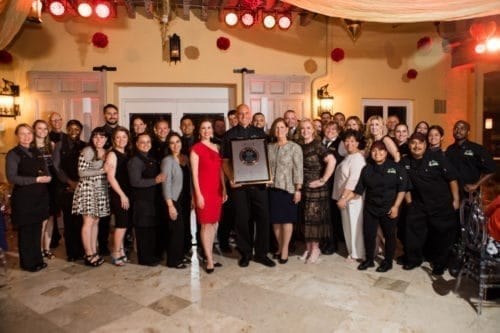 Addison Boca Raton Awards: 5 Star Diamond Award 2018
The American Academy of Hospitality Sciences (AAHS) awarded the Addison of Boca Raton its coveted Five Star Diamond Award, recognizing the venue for its achievement and quality in the hospitality and luxury service industry. This is the sixth consecutive year the Addison has received this rare distinction.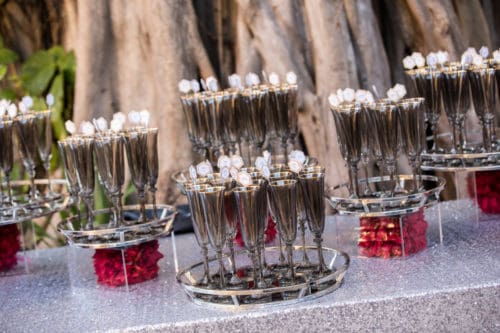 AAHS is renowned worldwide for awarding excellence in the global travel and luxury services sector. Each year the academy bestows its coveted awards on five and six-star quality hotels, spas, golf courses, restaurants and chefs. This award is a prestigious emblem of achievement, recognizing true quality in the hospitality and luxury service industries worldwide.  Evaluations are based on exceptional service, superb facilities, ambiance, attitude, gastronomy, cleanliness and above all, hospitality.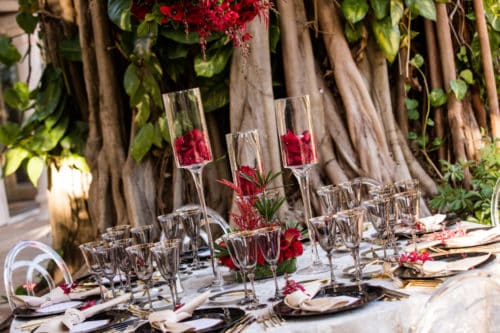 The Celebration
Modern Boca Dad and I were invited to celebrate this special occasion at an exclusive gala at the Addison on the evening of Wednesday, March 21. The event showcased a  DELIGHTFUL six-course dinner prepared by Executive Chef Patrick Duffy. Wine and cocktail pairings were sponsored by Southern Glazer's Wine & Spirits. The extravagant décor was by Daniel Events. Live entertainment was provided by Celebrity Entertainment.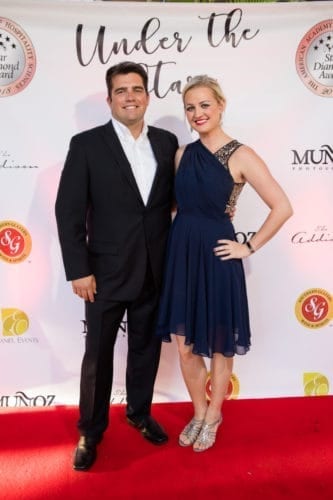 It was attended by many prominent community figures, including Mayor Susan Haynie and the Boca Raton council members, Mary Csar of the Boca Raton Historical Society, and several board members from the Junior League of Boca Raton, who also received one of the special Addison Boca Raton awards that evening!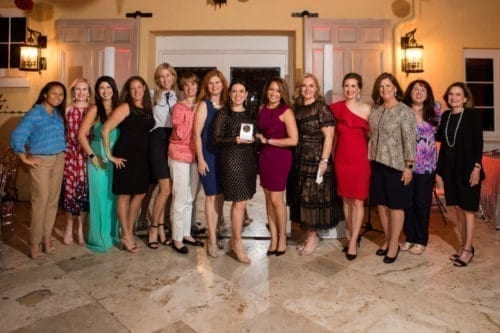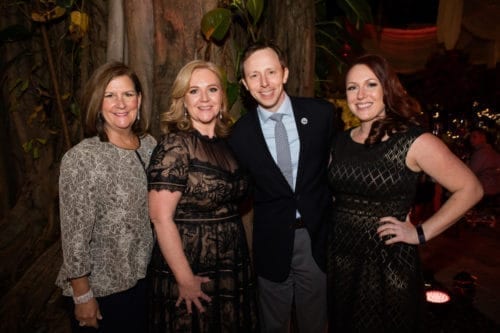 It was an evening to remember. Congratulations to The Addison on this well-deserved honor!
---
ABOUT THE ADDISON
The Addison is a Five Star Diamond award-winning caterer, event venue, and historical landmark located in Boca Raton, Florida. Built by famed architect Addison Mizner in 1926 as an example of his architectural vision for Boca, the Addison is now one of the most popular event venues, specializing in weddings, celebrations, corporate functions, off-premise catering, and glatt kosher events. For more information, visit http://theaddison.com or call (561) 372-0568.