#modernbocadad and I have kind of stopped eating out. It's not because we're cracking down on our budget (okay, maybe we are a little), but because we always feel so darn awful afterwards. Stuffed. Full. Whatever you want to call it. Ugh. But, I've finally found a local restaurant that feeds you well without you feeling so…unwell. Welcome to our town True Food Kitchen Boca Raton!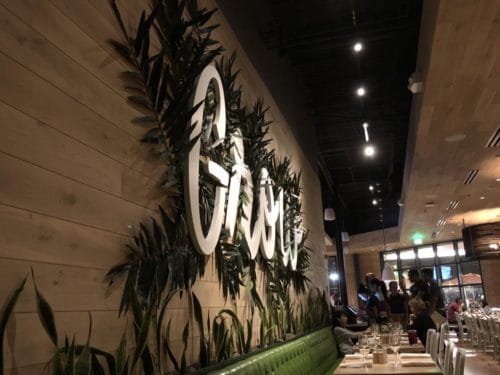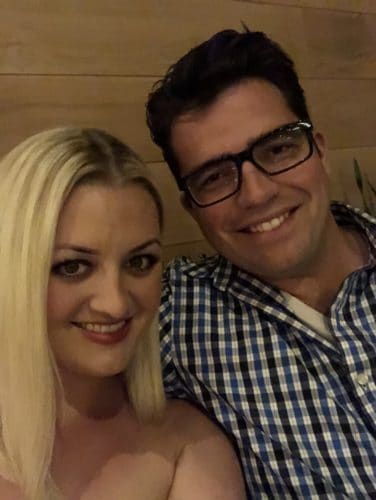 Co-founded by integrative medicine expert Dr. Andrew Weil and nine-time James Beard Award nominee for Restaurateur of the Year Sam Fox, True Food Kitchen Boca caters to foodie palates and preferences. It features a variety of gluten-free, vegetarian and vegan offerings for brunch, lunch, dinner and cocktails. The first True Food Kitchen opened in Phoenix in 2008. Now, the restaurant has 22 locations (including True Food Kitchen Boca Raton). 
True Food Kitchen Boca Raton's philosophy is simple:
Food should make you feel better—not worse—and you shouldn't have to sacrifice taste to live a healthier lifestyle. Every meal served up at TFK is prepared to that standard. And, it's delicious. The standouts from the our evening?
Edamame Dumplings (VEG)
dashi, white truffle oil, asian herbs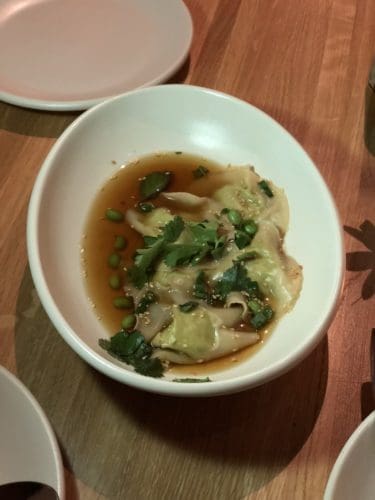 Charred Cauliflower (V GF)
harissa tahini, medjool date, dill, mint, pistachio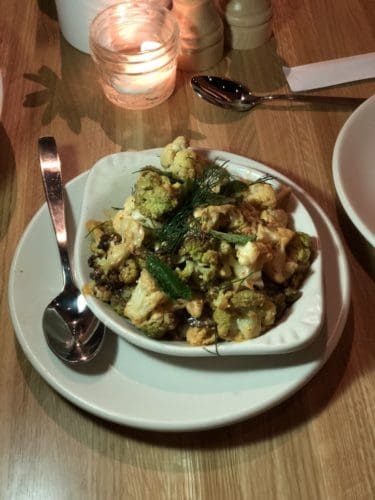 Moroccan Chicken (GF)
mission fig, heirloom carrot, chickpea, olive, spinach, chermoula, greek yogurt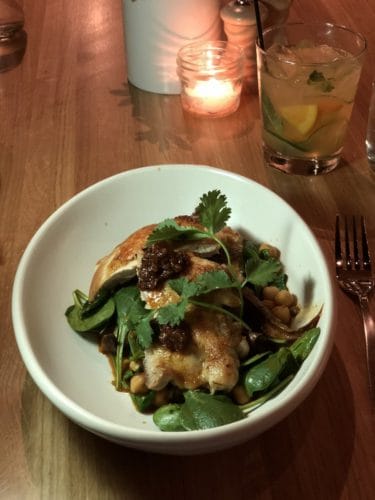 Chia Seed Pudding (V GF)
banana, toasted coconut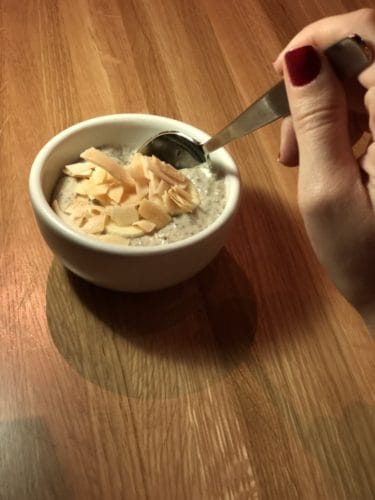 Honorable mention goes to the Flourless Chocolate Cake because of the Vegan Vanilla Ice Cream. You'd never know you weren't eating the real thing!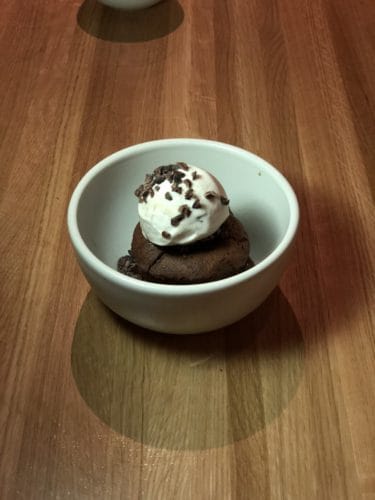 As for design…
Each True Food Kitchen is designed to reflect the local character of the region in an upscale and sustainable environment. Indoors, natural woods and vibrant, locally-inspired artwork add a contemporary touch to the earthy color scheme, natural elements and greenery, including indoor/outdoor garden basins filled with fresh herbs and spices.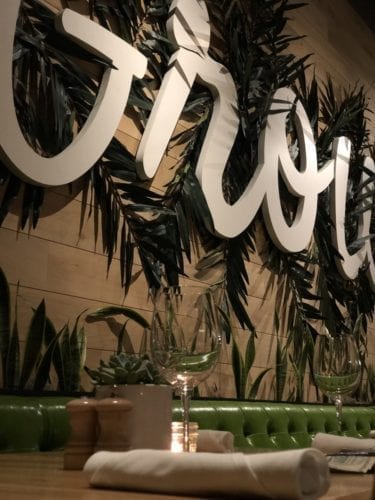 Eco-friendly materials are utilized throughout the restaurant, such as the hardwood floors, which are made of reclaimed wood, and dining chairs made of recycled soda bottles. Cool right?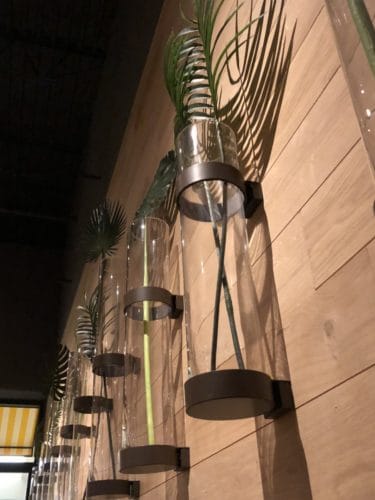 And did I mention the cocktails? Our favorites were the Citrus Skinny Margarita and Pomegranate Mule. Delicious and oh so fresh!
Thank you so much to True Food Kitchen for hosting us for dinner to facilitate this review! You can find them right in front of Town Center at Boca Raton (where valet is) the next time you'd like to indulge…but feel great afterwards!
True Food Kitchen Boca Raton
561.419.8105
6000 Glades Rd, Unit 1015A | Boca Raton, FL 33431