MOMpreneur: n. defined as a female business owner who is actively balancing the role of mom and the role of entrepreneur.
Welcome to our latest installment of MOMpreneur Monday, highlighting businesses and brands that were founded by female entrepreneurs and fellow Mommas!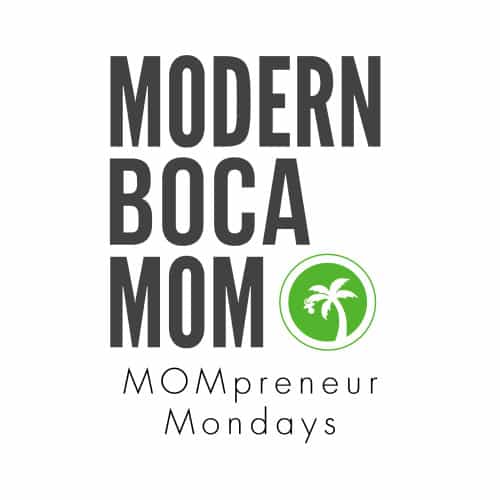 ---
Today's featured Modern Boca MOMpreneur
s

(yep- three this week!) are Catalina Moscoso, Natalia Gutierrez & Paula Salazar, Partners of Lulo Design Kids Boca Raton!
Tell us a little about your backgrounds…
Catalina Moscoso: I started in the housewares industry in Chicago, where I worked for more than a decade with U.S. brands, representing them in South America. As a mother of two kids, half of my time I'm working on sourcing products, developing new ideas and writing tips. The other half has been dedicated to find the best products for them. After years of continuous learning, I decided it was time initiate this project with Natalia and Paula, my partners!
Natalia Gutierrez: I studied design at the Art Institute of Fort Lauderdale. With 14 years of experience, I now turn insight and innovation into success ensuring the best design solutions for my clients. I have creative passion and take concepts from research through development and into manufacturing. I'm a mother of a 4 year-old boy and the combination of my two passions (Design + Mom Life) took me towards this great journey.
Paula Salazar: I have over 15-years experience in an academic setting. My passion is working with families to educate them and their children on sensory and motor skills, developing home programs parents can integrate independently, and establishing strategies to help them cope, understand, and support their children. I make listening, understanding and communicating with my clients and other professionals my goal to offer the best solution to any design project!
How did Lulo Design Kids Boca Raton start and what challenges have you all faced so far?
We started our business with the intention of providing a multi-sensory approach to any design related to kids spaces. Our understanding of the personality of the child, their skills, challenges and likes is what makes us unique in this sea of design competition.
We not only offer solutions for moms and their kids, but we also offer solutions for businesses that are related to kids. These include pediatrician offices, therapy offices, schools, kids gyms, you name it!
Why should Modern Boca Mom readers become your clients?
Our service is very approachable. We work with you to satisfy your design needs and wants, but also what your child needs to be him/her and be happy in their own space, their room!
What exciting things are coming up for Lulo Design Kids Boca Raton?
We are introducing great design brands for kids on our e-commerce website that will be launching in March 2018. To create our website we used a number of techniques such as wireframing to help with UI, starting web design for your website isn't easy! So you can take a look at slickplan.com for more guidance as they helped me lot. Please stay tuned! We will be offering products with purpose that are being sourced from upcoming companies and artisans. Our end goal is to provide a percentage of our sales to children's organizations that are in need.
What do you love about living and working in South Florida?
We all are from Colombia, so the proximity of being close to our native home is priceless. Also, this weather is just great for our kids because they can enjoy the outdoors year round! And on top of that, this is a town full of design and culture that we are so grateful to be a part of.
---
Connect with Lulo Design Kids Boca Raton:
2701 N.W. Boca Raton Blvd. Studio 108
WEBSITE: www.lulodesignkids.com
FACEBOOK: www.facebook.com/lulodesignkids
INSTAGRAM: www.instagram.com/lulodesignkids
---
SUBSCRIBE to Modern Boca Mom here!