OK, truth time. It seems like all I heard from my South Florida moms this summer was how broke and exhausted everyone was. Sure, there were sunny vacation days and happy moments according to social media. But for many, sleepless nights with babies (and/or toddlers), work, camp, home improvement projects, family expenses, trips and activities made most weeks feel like a tiring race to the finish line.
Everyone seems to want two things as we head into the fall: MORE energy and to spend LESS money.
Aside from recommending a reputable housekeeper and babysitter…and perhaps a regular fitness class, I really can't help you too much with your physical energy. However, I can help guide you with ways to spend less money on your home's energy courtesy of my friends at FPL. 🙂 There's also a really cool giveaway at the end of this post, so keep reading!
It all starts with an app, South Florida moms…How South Florida Moms Really Save their Energy + ecobee3 GIVEAWAY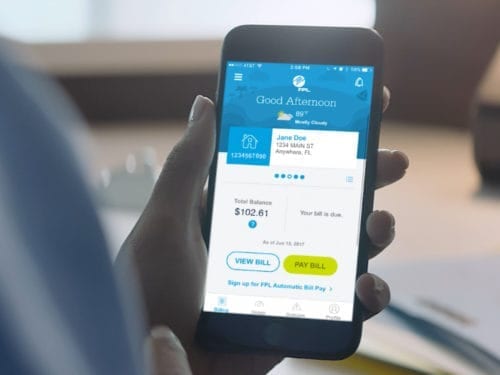 Join your fellow Floridians by turning into an energy expert and saving yearlong! FPL just released a fantastic mobile app that helps South Florida moms and beyond manage their home energy bills with a tap of a finger! Just in time to beat the heat this summer (and fall- hey we live in South Florida after all), customers can use the app:
For on-the-go, instant access to monitor energy usage
To see how weather impacts their bill
So they receive important alerts and reminders
To report an outage
The real time stats are pretty impressive. Look at my home's projected bill and daily average based around the highest daily temperature! The app also tracks energy trends over several months.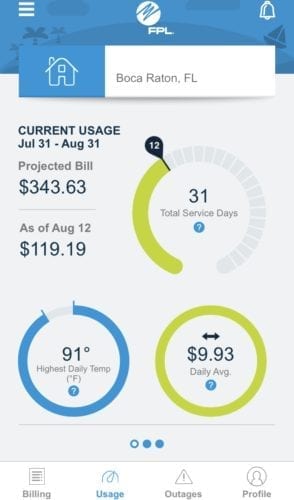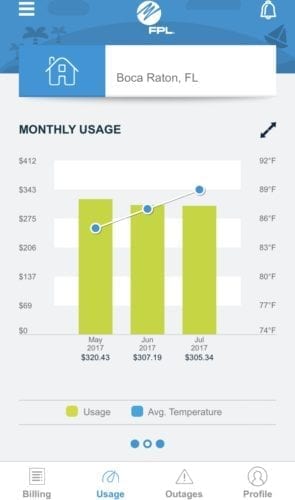 So how do you start saving bucks on your energy bill?
Ever thought about integrating a smart thermostat…like the ecobee3 we're giving away below? A smart thermostat replaces a home's existing thermostat, connects to Wi-Fi and can be controlled by a smartphone app.
According to Pat Agnew, FPL's Program Manager for In-home Technology, smart thermostat benefits include:
Energy savings of about $50 a year. FPL tested both simple and sophisticated smart thermostats in South Florida single family homes and found the A/C savings for both to be the same. In South Florida, all the savings measured came from reduced cooling. Homes saved on average, 450 kWh per year or about $50. If you live in an area that uses heating, you might save more.
Peace of mind. The ability to remotely monitor your homes' A/C means you can know what's going on at home from anywhere, anytime. This can be a great benefit for parents, frequent travelers and those who own a seasonal home.
Essentially, you're throwing away money if you don't use a smart thermostat in your home. We definitely recommend looking into options…and entering our giveaway below! 🙂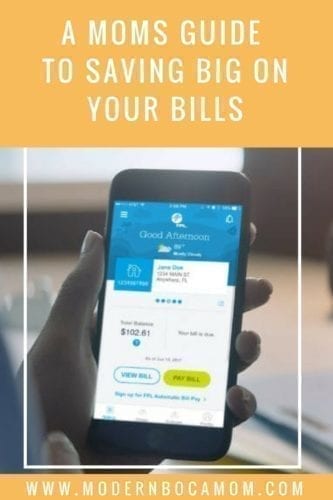 I've already downloaded the new FPL app, but we want to keep the energy-saving push going this summer with a special GIVEAWAY of an ecobee3 lite Smart Thermostat worth $169.00 (giveaway limited to readers who are FPL customers only). Enter today!
---
This post  contains an affiliate link. Please support Modern Boca Mom by purchasing the ecobeeb3 lite smarter wifi thermostat through this link.
Sponsored: This post was sponsored by FPL. All opinions expressed in this blog post are my own and not influenced in any way by the sponsor. Any statistic, quote or other representation about a product or service should be verified with provider. Please refer to this site's Disclosure for more information. I was compensated for this post, but that does not impact my views or opinions.