MOMpreneur: n. defined as a female business owner who is actively balancing the role of mom and the role of entrepreneur.
Welcome to our latest installment of MOMpreneur Monday, highlighting Florida businesses and brands that were founded by female entrepreneurs and fellow Mommas.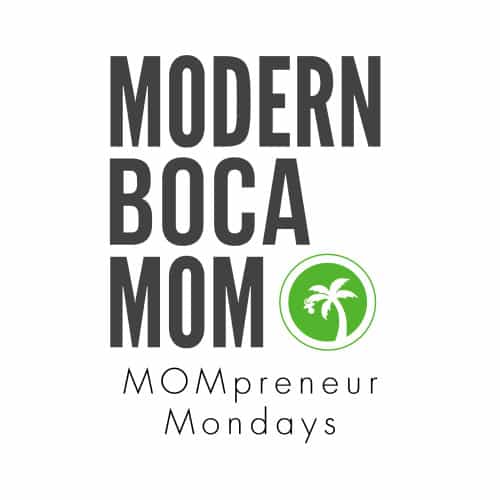 ---
Today's featured Modern Boca MOMpreneur is Anamika Sharma, a local mom and business owner of Max Challenge Fitness Boca Raton!
Tell us a little about your background and what inspired you to open your own Max Challenge Boca location…
After being born and raised in India, I moved to the U.S. during my college years. I studied Advertising Design at the Fashion Institute of Technology in New York City and found that working in corporate America was a challenge with two small kids. After fifteen years, and as my daughter was getting ready to leave for college, I made the decision to stay home and spend more time with my children.
While working out for a few months at another popular fitness program, my husband joined The Max Challenge of Freehold, NJ. He instantly liked the concept and witnessed some amazing results. We believed that the Boca area could benefit from The Max Challenge. My family has a vacation home in South Florida, so we decided to bring the first Max Challenge Fitness Boca Raton to reality. Currently, we are getting ready to open our second location in Pompano Beach.
We both believe that staying healthy and fit, especially as you get older, is very important and we want to share that with South Florida!
What is truly unique about your business?
The Max Challenge combines the BEST in fitness classes, nutritional counseling and motivation to help members make FAST and LASTING changes to their health, appearance and fitness levels in only 10 weeks.
Our Boca members have finished their first challenge and have seen miraculous transformations so far! People have gone down several pant sizes, come off diabetic medications, and have had more energy and self-confidence throughout the process. This program is one of a kind. Your trainers AND peers support and motivate each other. And after the 10-week challenge, members can continue with a legacy membership.
Why should Modern Boca Moms join The Max Challenge?
We have seen this program work for a large variety of people. Although losing weight is usually the first reason that people join a fitness studio, it is not the ONLY reason. If you are looking to become healthier and have more energy during your day, we can help you!
No one ever complains about getting in better shape as a side benefit. 😉
What exciting things are coming up for your business?
Uur Boca Raton location has been open for a couple of months now! We have a great group of people who have gone through a challenge and have had wonderful feedback! We are about to open our Pompano Beach location in the next month or so, and are very excited to continue to grow. The Boca Raton location has been offering trial classes so that everyone can give The Max Challenge a chance!
What do you love about living and working in South Florida?
Coming from New Jersey to Florida, we love having great weather year around. We no longer have to deal with the somber moods that come with winter and snowstorms! Living in South Florida feels like it is spring and summer all year with the beautiful sunshine!
---
Connect with The Max Challenge Fitness Boca Raton:

The Max Challenge Fitness Boca Raton
WEBSITE: www.themaxchallenge.com
---
SUBSCRIBE to Modern Boca Mom here!