Earlier this summer, I was faced with a culinary conundrum. Modern Boca Dad was heading out of town for a wedding. So, I had to figure out how to feed myself and our daughter (on my own) for 5 days. Most moms might not see that as a big deal, but here's the issue: I'm an awful cook. Sure, I can burn toast and pasta, but that's about the extent of my expertise in the kitchen. Luckily, I found a Boca Raton prepared meal delivery service called My Pure Life. It not only offers healthy, prepared meals and snacks for adults, but for children as well. I figured it was the perfect time to give them a shot!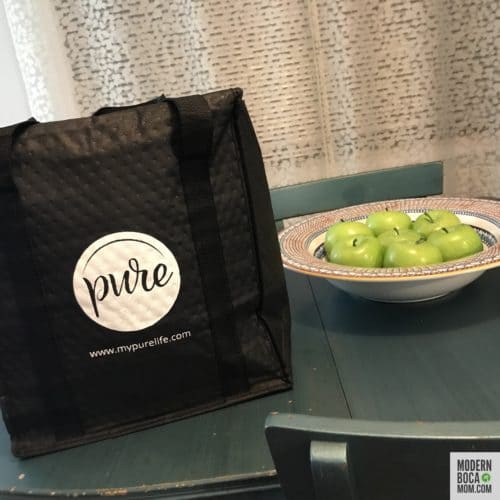 Boy, I'm glad I did. My Pure Life has an ever changing, customized menu designed specifically with your goals, lifestyles and preferences in mind.
This Boca Raton meal delivery company has done done all the research and grunt work. They stand behind delivering top notch, high quality, unprocessed, pure, gourmet food that nourishes and fuels your body. Plus the meals are YUMMY.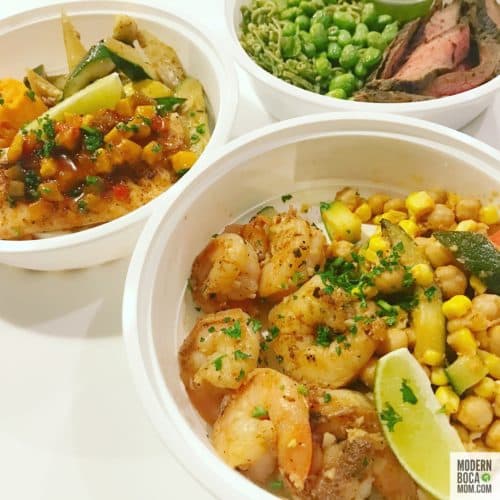 Take a look at these dinners! All I had to do was place them in the microwave for 2 minutes and they were ready to eat. The plastic containers are reusable and recyclable (your choice). And after placing your food order online, you simply set the cooler bag that My Pure Life provides outside your home on delivery day (offered 2x per week) for them to switch out.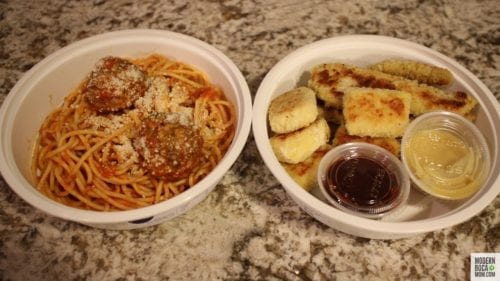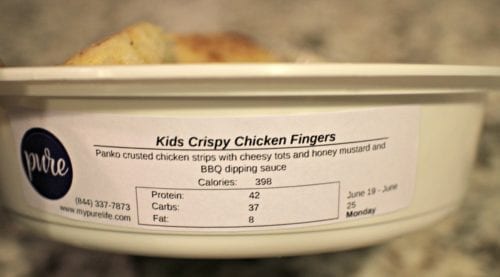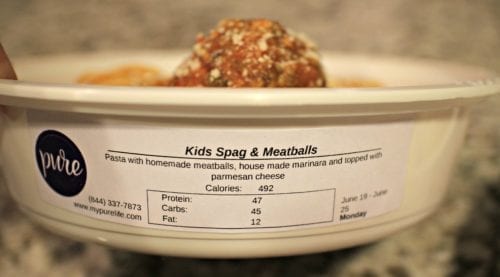 Bottom line? This Boca Raton meal delivery company provides a solution for local families when you
can't

or

don't have time

to cook. I'm a huge fan.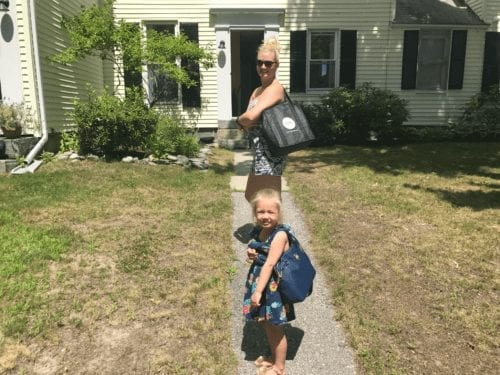 ---
To place your first order, head to My Pure Life's website and use the code "MBMOM" to get $25 of your order of $99 or more! You can also call 844-311-2393

---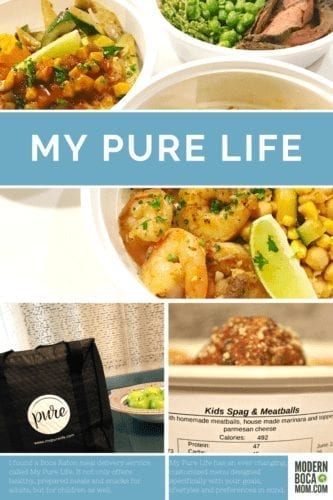 ---
Sponsored: This post was sponsored by My Pure Life. All opinions

expressed

in this blog post are my own and not influenced in any way by the sponsor. Any statistic, quote or other representation about a product or service should be verified with provider. Please refer to this site's Disclosure for

more information. 

I have been compensated, but that does not impact my views or opinions.