Be still my heart. No one was more excited than me (and #dailybocaavery…and maybe my mom) to find out that Boca Raton's own Wick Theatre (7901 N Federal Highway) is putting on one of my all time favorite Walt Disney Broadway productions this summer: Beauty and the Beast at The Wick!
Not to mention some FABULOUS companion events for the whole family. Can you say tea time with Mrs. Potts?
So excited!
The tale as old as time, Disney's Beauty and The Beast, comes to The Wick Theatre this summer. The smash hit Broadway musical is based on the Academy Award-winning animated film and features music by Alan Menken with lyrics by Tim Rice and Howard Ashman.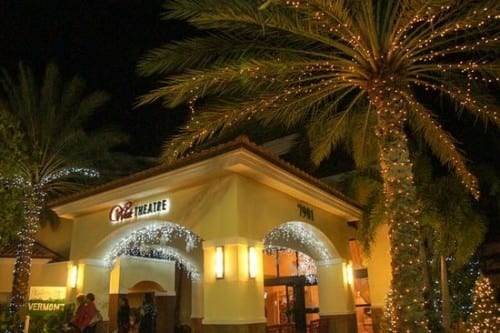 The cast of Beauty and The Beast includes Loren Christopher as the Beast, Mallory Newbrough as Belle, Courter Simmons as Lefou, Jacob Thompson as Gaston and Jonathan Van Dyke as Lumiere. Dom Ruggiero is directing and the musical director is Eric Alsford.
To add to the enchantment of this summer production, Marilynn Wick has created special pre-performance events including Story Time with Belle, Tea Time with Mrs. Potts and Lumiere's Candlelight Dinner.
Here's the scoop on Beauty and the Beast at The Wick:
Show Dates: June 8-July 9
Opening Night: June 10, 7:00PM (note 7:00pm NOT 7:30)
Wed, Sat, Sun Matinees at 2:00 PM
Thurs, Fri, Sat Evening at 7:00PM
Tickets: Adults $85, Children 12 and under $45, www.thewick.org or call 561-995-2333 (Must call for children's tickets)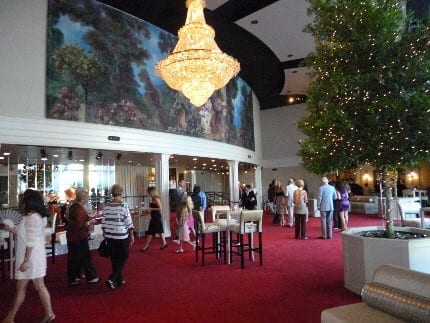 Special Events during Beauty and the Beast at The Wick include:
Story Time with Belle| 12-2:00PM| Wednesdays & Sundays | June 14-July 9| $40 pp
Sit with Belle in her library as she shares her favorite story. Enjoy a fanciful light lunch, participate in sing-a-longs, create arts and crafts and take home a "goodie" bag and a specially designed photo memory.
Tea Time with Mrs. Potts |12:00-2:00PM| Saturdays| June 14-July 9| $40pp
Enjoy a fantasy tea party hosted by the magical Mrs. Potts replete with tasty treats, sing-a-longs, arts and crafts projects, theatre etiquette, photo opportunity and take home "goodie" bag.
Lumiere's Candlelight Dinner | 5:00-7:00PM| Thurs, Fri, Sat| June 14-July 9| $75
Lumiere and his enchanting staff invite you to a magical candlelight dinner featuring a delectable "family-style" French-inspired carte du jour for adult and child alike. Live music by the magical staff, along with delectable themed desserts and drinks, along with special photo opportunities.
Please call the Wick Theatre box office directly for these events at 561-995-2333.
And did I mention Modern Boca Mom is hosting a TICKET GIVEAWAY! We're giving away 4 tickets (2 sets of 2) to Beauty and the Beast at The Wick for the date/time of your choice!
Special thanks to Marilyn Wick for her generosity for MBMom readers!
Enter below:
---
Hosted: This post is hosted by Beauty and the Beast at The Wick. All opinions expressed in this blog post are my own. They are not influenced in any way by the sponsor. Any statistic, quote or other representation about a product or service should be verified with provider and please refer to this site's Disclosure for more information. I have been hosted by The Wick with tickets and a special event passes, but that does not impact my views or opinions.