MOMpreneur: n. defined as a female business owner who is actively balancing the role of mom and the role of entrepreneur.
Welcome to our latest installment of MOMpreneur Monday, highlighting Florida businesses and brands that were founded by female entrepreneurs and fellow Mommas.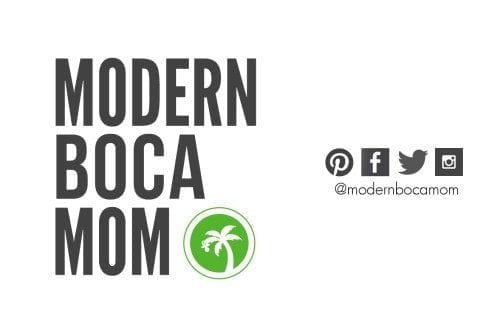 ---
Today's featured Modern Boca MOMpreneur(s) are the PR Mavens of local company, LLScene, as well as clothing designers, Lindsey Swing and Lilly Robbins!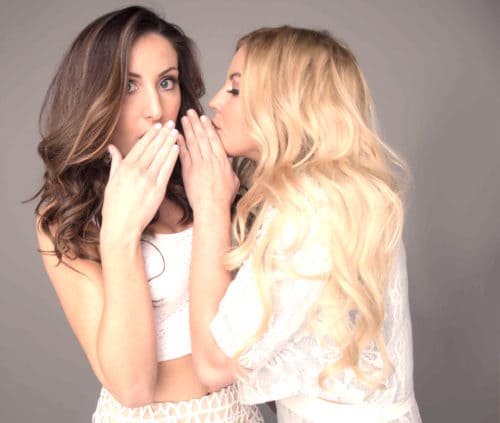 A little more about the girls of LLScene..
Lindsey Swing & Lilly Robbins are best friends and the founders of LLScene, a fashion and lifestyle blog based in South Florida. Sharing the same enthusiasm for style and lifestyle trends, the girls of LLScene bring an influential twist to "20-30 somethings" looking for a little more in life.
Lindsey is a newlywed with a passion for innovative fashion movements and Florida State football.
Lilly is a former Miami Dolphins Cheerleader with a desire to further her philanthropic work and brand lifestyle concepts.
In addition to the blog, the girls of LLScene own a full service Public Relations & Digital Marketing firm under the name. They love to celebrate their differences and friendship, which was how Scene Swag, their new clothing line, was born.
What inspired you two to create LLScene?
Lindsey: "LLScene started when Lilly and I both had full-time jobs, so it was very important to organize our thoughts and put together a full business strategy before launching. Because of my background in writing and our joint passion for fashion and lifestyle brands, the blogging side of our business came faster and easier. It wasn't until we found the time to truly commit to the PR side of the business when LLScene became much more than just a blog."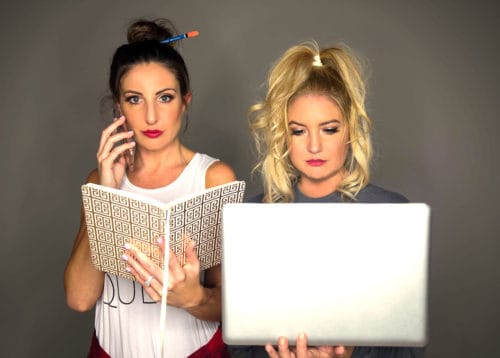 How do you see your company today?
Lindsey: "Fast forward to where we are now. We are definitely learning how a retail business operates as we open our own online store. We're lucky to have backgrounds in PR and Marketing, so we're able to fully market our new line. But WOW, it's a very different concept– launching a retail line versus launching a marketing and services type of business. We learn something new every day!"
What makes LLScene different than other PR companies in the area?
The girls of LLScene can do it all.
No seriously, if they can't, they'll still find a way. In business now for three years, the LLScene team members are continuing to learn more and more as the years progress.
Lindsey: "We aren't your 'everyday PR business'. We recently wrote a post about all of our services because I think people are constantly confused about what we do. Because we do SO much.
We're going to be perfectly frank with you here: LLScene's blog and social media platforms make us VERY different than your typical marketing agency. Why? Because people care what we are doing and where we are doing it. We have generated a loyal fan base and high amount of engagement on social media.
You hire us and you're featured on all of our pages, plain and simple. We have established a sense of trust with our followers and will only take on clients we feel passionate about promoting ourselves. We have turned away multiple businesses because they didn't fit within our requirements."
Why should MBM readers become loyal followers or even clients of LLScene?
Lilly: "We know a lot of your readers are fabulous local women who love to support one another, so that's a reason in itself! It's why we LOVE you and Modern Boca Mom so much. We are local girls who love to collaborate and support other business ventures. We've created our business model around fun, fashion and best friends and have established a reputation and loyal following very quickly.
What should we know about the exciting new retail side of your business?
Lindsey: "The Scene Swag line has something for everyone looking to celebrate their friendship and funny stereotypes. One of our most important mottos is: if you're not having fun doing it, then why are you doing it? We put our heart and soul into everything we do and have fun doing it!"
What exciting new things should we look for from the girls of LLScene?
Lilly: "Ah! So many exciting things to look forward to. We're constantly coming out with new prototypes and ideas every week. We've been getting a lot of requests for a bridal collection and a mom collection, so be on the lookout for Scene Bride Swag and a Cool Mom Collection with fun bachelorette and wedding apparel for brides and 'athleisure' clothes for all the cool moms out there."
Check out LLScene's amazing new line…

What do you love about working *and living* in South Florida?
Lindsey: "Lilly and I both grew up in South Florida, so it will always hold a special place in our hearts. Like I said before, I love how close the blogger community is within our South Florida network. Being that it's March, I can also say that I love the weather right now, but ask me again come July!
Another amazing part about living in South Florida is the fact that there is SO much to do. I have family all over the country and they're always commenting about the lack of activities they have in their hometowns, while there is always something going on in South Florida. For the most part, South Floridians love to keep up with an active lifestyle and it's a beautiful place to raise a family."
---
Connect with the girls of LLScene, Lindsey and Lilly:
Instagram: https://www.instagram.com/llscene/
Twitter: https://twitter.com/LLScene
Website: http://www.ll-scene.com/publicrelations
---
SUBSCRIBE to Modern Boca Mom here!