You probably know Publix Aprons from their awesome cooking classes in the Polo Shoppes in Boca Raton. I hear some people take them every single weekend! However, I was introduced to them for the first time because we decided to give my sister a Publix Aprons Cooking School baby shower!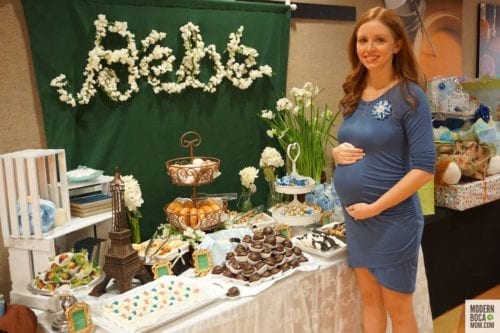 No this is not an advertisement, LOL. I just LOVED the experience so much I had to write about it! By the way, my sister had her baby on March 3rd (2017)! A bouncing baby boy: Aden Thomas. My family, especially #dailybocaavery, is so excited!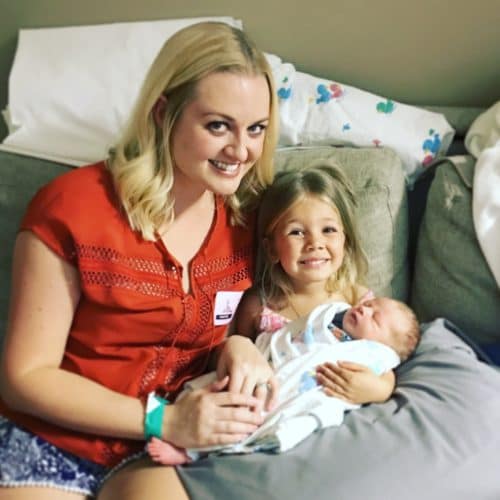 But back to the Publix Aprons Cooking School Baby Shower…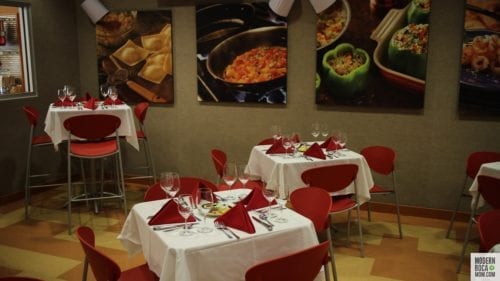 One of the aspects I loved most when it came to planning my sister's Publix Aprons Cooking School baby shower is that they pretty much handle EVERYTHING.
All I did in terms of decor was create centerpieces. For this party, I chose to display china plates of Sydney's Sweet Soaps, one of our recently featured MOMpreneurs located in the Town Center Mall. They looked so real, a guest even accidentally bit into one! These also served as the party favors.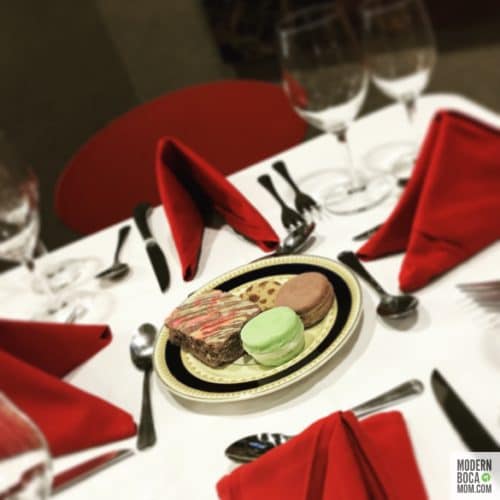 I also asked my best friend Rose, an awesome local art teacher, to create the invitations and a matching banner to display. She did a beautiful job and everything was one of a kind!
Add a few chefs hats and rubber ducks from Oriental Trading Company and you have yourself a cooking themed baby shower at Publix Aprons Cooking School!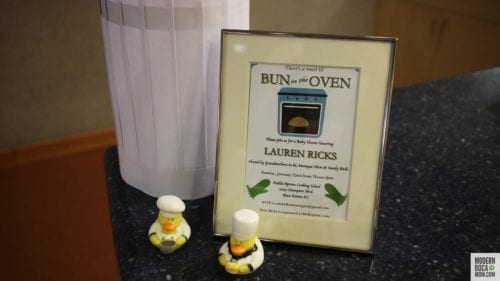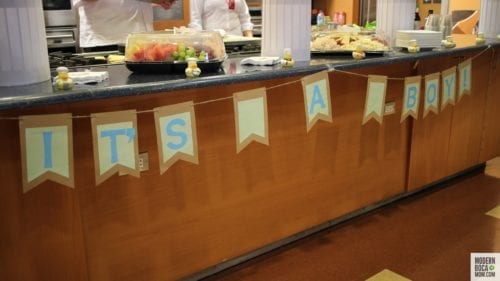 To welcome our guests, we had a "social hour" filled with appetizers and champagne/sparkling cider. This is an extra charge- FYI.
If you have 15 guests or less, you can put on a full scale cooking class at your party. If you have more than 15 (up to 44), then Publix Aprons will put on an entertaining yet educational cooking demo according to your theme. You pay per person and can choose to have wine pairings…or not. We chose YES. 🙂
Our theme was BABY, of course! That meant our menu looked something like this: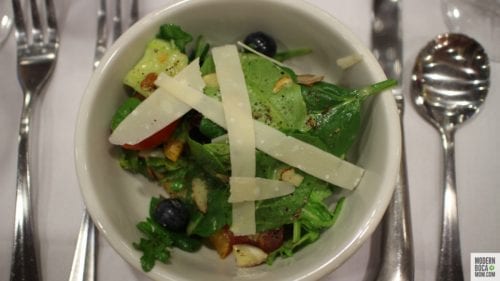 Pre-Course: Mixed Baby Greens with Toasted Almond Slivers, Blueberries, Goat Cheese Crumbles, and Lemon Poppy seed Vinaigrette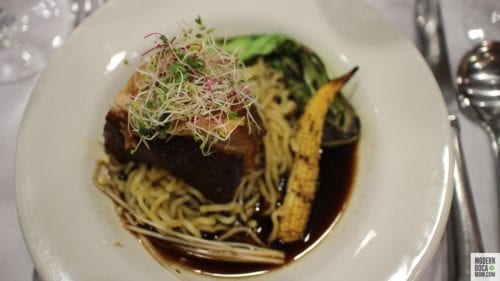 Entrée: Charred Baby Vegetable Ramen with Glazed Pork Belly (Baby Bok Choy, Baby Carrots, Baby Corn)
Dessert: Baby Cream Cheese and Nutella Phyllo Cups
---
YUM! And that wasn't the only dessert! We put together the design of our "Bébé" dessert table, but all of the sweet treats came from the Publix attached to the Cooking School, which you pay for a la carte. They just give you a grocery bill at the end and they even bring it over to the party room from the store- amazing!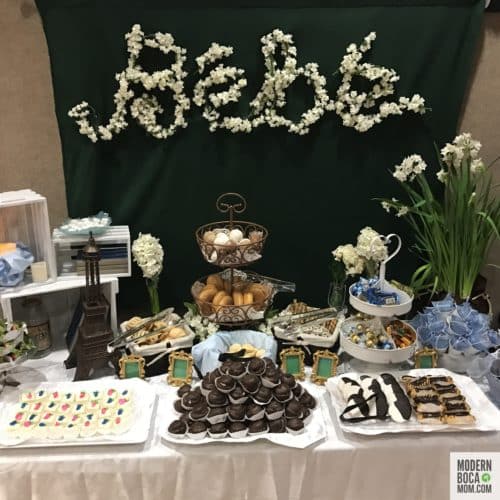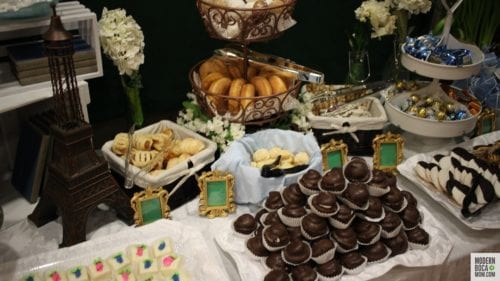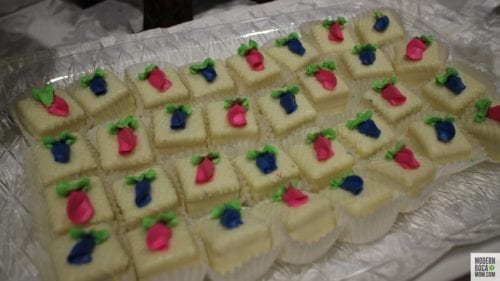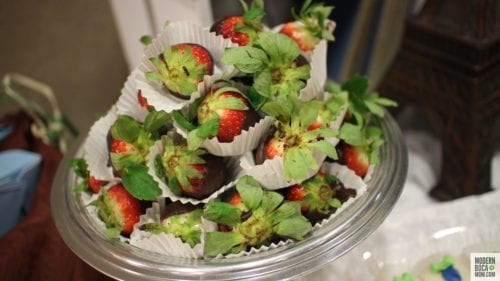 All in all, it was a shower to remember– a theme and venue many of our guests had never even thought of!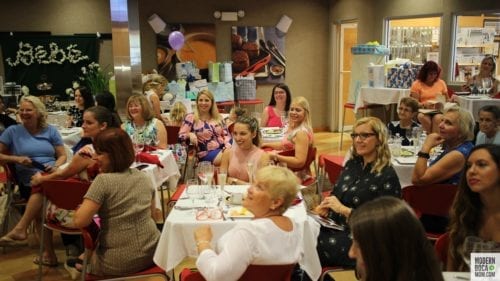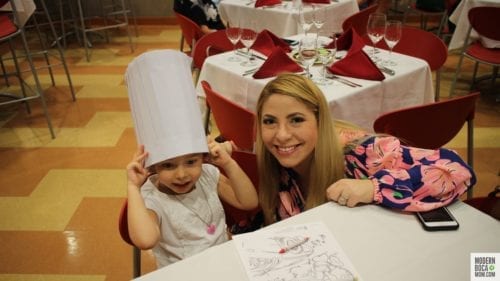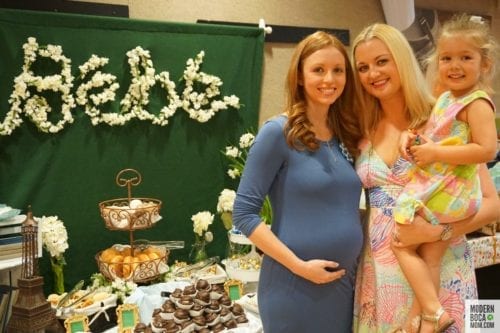 For more information about planning your own Publix Aprons Cooking School Baby Shower:
Publix Aprons Event Planning Store #339
Rolene | Stephanie| Michelle
5050 Champion Blvd.
Boca Raton, Florida 33496
Direct: 561.994.4461
---