MOMpreneur: n. defined as a female business owner who is actively balancing the role of mom and the role of entrepreneur.
Welcome to our latest installment of MOMpreneur Monday, highlighting Florida businesses and brands that were founded by female entrepreneurs and fellow Mommas.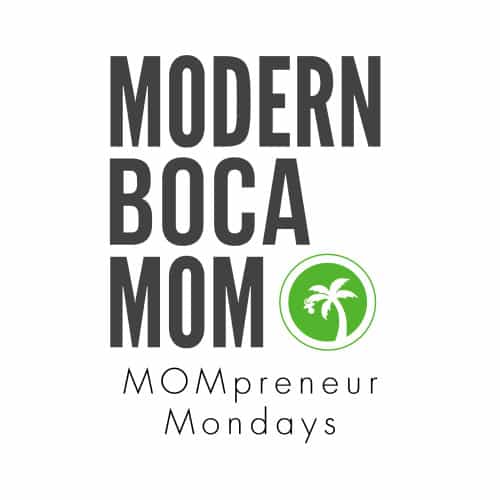 ---
Today's featured Modern Boca entrepreneurs are...Erin Jacobs & Jennifer Gressman, managing partners of Sydney's Sweet Soaps Boca Raton!
Tell us a little bit about your background and what inspired you to start Sydney's Sweet Soaps Boca Raton…
Erin: I have a professional background in retail, marketing and public relations where Jenn has an extensive background in business analysis, e-commerce development and online marketing. Together, we make the perfect combination for starting a retail and online business!
Jenn and I came up with the idea for our business because we wanted to launch products that simply make people happy! Not one person, young or old, leaves without a smile on their face or their day a little brighter.
We are thrilled to be in Boca Raton! Sydney's Sweet Soaps Boca products are also available online and shipping nationwide. We feature dessert themed soaps, bubble bath, bath bombs, scrubs, shower bombs and more. Our business prides itself in offering the finest ingredients in bath time treats. Made in the USA, each bath confection is hand-crafted with exploding fragrance and delicate details.
Some of our favorite selections from our Bath time Bakery include:
Large Soap Cupcake, Huckleberry
Chocolate Chip Soap Cookie
"Bubbling Fool" Bubble Bath Ice Cream Scoop
Sweet Macaron 4-Pack
Shower Truffle Bombs
Soap Cupcakes (Large & Mini)
What challenges have you faced in opening up Sydney's Sweet Soaps Boca Raton?
Currently, our challenges are learning what products work (or don't work) and really listening to what our customers are responding to. From there, we adjust!
What is truly unique about your business and products?
We definitely think our products make unique gifts and they certainly intrigue people when they first see and smell them! All of our products are made with HIGH quality ingredients, at a very reasonable price point.
We know moms out there are often shopping on a budget and when we hand selected our products, we priced each item extremely competitively for our customers.
Why should MBMom readers become your customers?
Don't your readers want to be happy? 🙂 Kids absolutely LIGHT UP when they come to our kiosk and smell our dessert soaps. First, they can't believe it's soap. Then, when they realize it is not actual dessert, they want to smell and touch everything! We really pride ourselves in offering a well-rounded customer experience.
What new and exciting things are coming up for Sydney's Sweet Soaps?
We are creating custom gift baskets for the holidays and have some delicious holiday scents like candy cane, peppermint patty gingerbread and more! The exciting part about this product and business is it will always be changing. Between scents that are popular and desserts that are popular, we will be constantly updating and evolving the products we carry. Sydney's Sweet Soaps Boca Raton works VERY closely with our 'mom & pop' manufacturers on what we want to create for the store.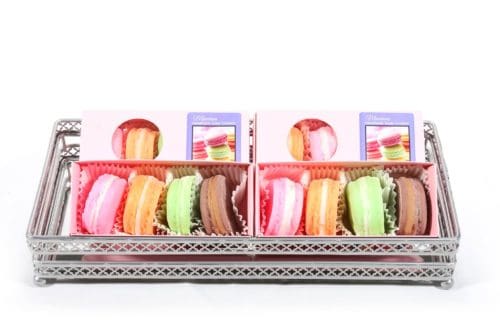 Also, we are in it to grow. Whether Sydney's Sweet Soaps turns into 50 kiosks or even full line stores in the long run, we are both along for the ride. Our goal is to turn this into something HUGE – that makes people happy at the same time!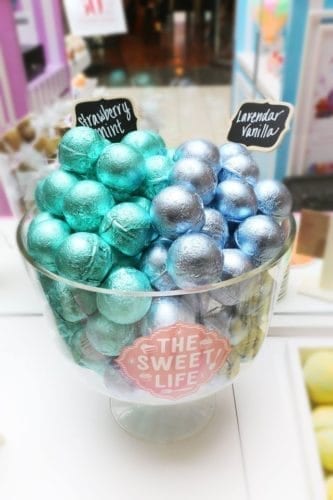 What do you love about living and working in South Florida?
We love that tourism is always a huge factor and we get to meet so many people from all over the country. The different reactions to our products are always exciting for us. In South Florida, people follow trends and definitely want to be involved with the next big thing – and we believe that is us!
---
SUBSCRIBE to Modern Boca Mom here!