MOMpreneur: n. defined as a female business owner who is actively balancing the role of mom and the role of entrepreneur.
Welcome to our next installment of MOMpreneur Monday, highlighting Florida businesses and brands that were founded by female entrepreneurs and fellow Mommas.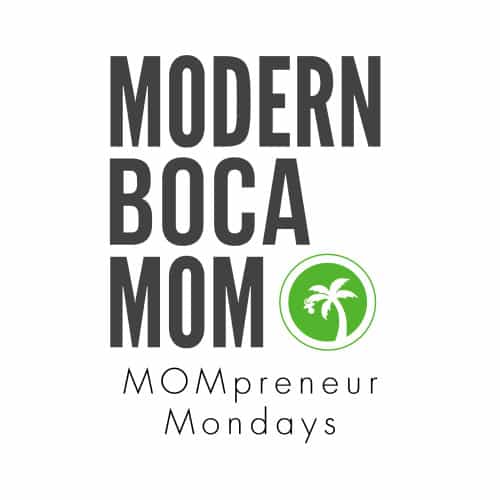 ---
Today's featured Modern Boca MOMpreneur is...Pam Goodchild, founder of the Simply Beautiful Skincare Studio in South Florida!
---
Tell us a little bit about your background and what inspired you to start your  business…
I'm a licensed esthetician that created Simply Beautiful Skincare Studio Coral Springs. It has been open for almost a year and a half now! I honestly opened my own skincare studio so I could be in control of the products and protocols I use.
There are so many products and treatments out there and that tends to be confusing for most women. We're all so busy doing everything for everyone! My motto is: If you're going to make healthy skincare treatments a part of your routine, it has to be easy to tuck it into your existing daily life. The products also have to be effective.
How did Simply Beautiful Skincare Studio Coral Springs start?
I created Simply Beautiful based on what I would personally want to find in a skincare studio. This included a meticulously clean studio in a location close to where we eat, live and shop. I wanted an esthetician with extensive training and knowledge of ingredients who thrives on learning not just what's new but what really works.
What's new at Simply Beautiful?
This fall, I introduced Peel sets and they've become really popular! My clients have been really pleased with the results that a series of 4-6 peels does for their skin. I customize them based on their strength and skin issues and follow up almost every peel with a potent dose of peptides and other collagen building ingredients. This really helps to kickstart the "post-peel progress."
What do you love about living and working in South Florida?
South Florida has been so good to us!  In just a couple of years, we've built an amazing Florida family. My husband and I have spent countless volunteer hours with our kids' marching band each season—making memories, supporting the kids and building our band family.  Being able to balance our passions has been a blessing.
4376 N State Rd. 7, Suite 112
Coral Springs, FL, USA 33073
Inside Phenix Salon Suites
954.600.0802
---
Follow Simply Beautiful Skincare Studio Coral Springs:

Facebook: Simply Beautiful

Website-Simply Beautiful
---
SUBSCRIBE to Modern Boca Mom here!