Banko Cantina, a new Mexican restaurant and tequila bar, opened last week at 114 S. Olive Avenue in downtown West Palm Beach. Originally home to the American National Bank, this 1921 landmark building was added to the U.S. National Register of Historic Places in 1997. I'm loving the repurposing of space!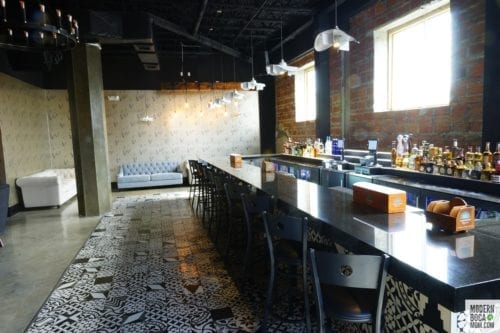 Banko Cantina
The restaurant features a rooftop bar, lounge, private dining space and 130 seats in the main dining room. The restaurant's second floor was designed especially for special events and the third floor has a partially covered rooftop features a 90-foot bar in the center along with a kitchen serving lunch and dinner from a select menu. The restaurant also features 14 60-inch televisions throughout for sporting events. I'm looking forward to football (soccer?) season now!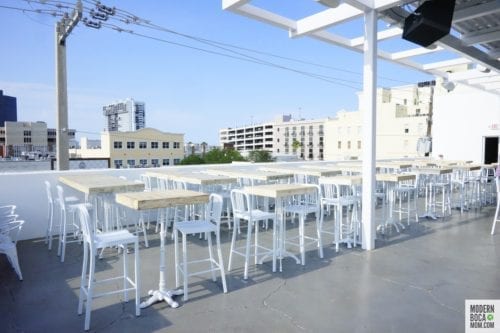 The restaurant is open seven days per week from 4 p.m. to midnight.  Lunch will be served daily from 11 a.m. to 2 p.m. starting on Monday, June 16.  Happy Hour is served Monday through Friday from 4 to 7 p.m. Perfect timing, I say.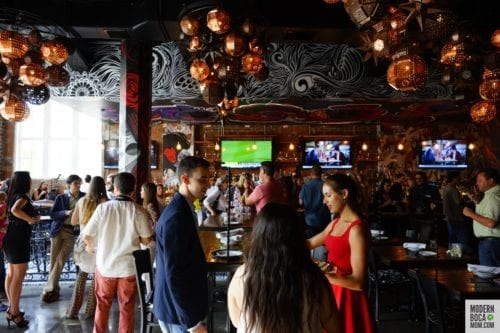 The restaurant features Northern style Mexican cooking. It turns out that Mexican cuisine consists of many different regional styles depending on the climate of the area. Northern Mexico's desert climate supports a large livestock population that led to the region's meat-based dishes. The ranching culture's historical use of wood fire and outdoor cooking is what developed the distinct smoky flavors that are the foundation of Banko Cantina's extensive list of locally inspired tacos, steak and mesquite-grilled skewers.
My mouth is watering.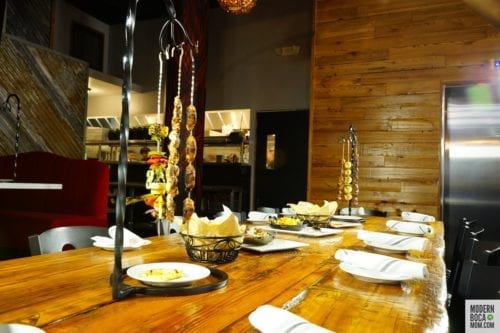 The restaurant incorporates locally grown and harvested produce and fish when possible, varying with seasons. Desserts will be made in house. The restaurant also uses authentic imported tortillas from the Northern region of Mexico.
In addition to its extensive menu, Banko Cantina features handcrafted specialty cocktails including Passion Fruit Sangria and Micheladas, local and Mexican beer, and more than 30 tequilas.  The restaurant will host tequila chef tasting dinners as well as "tequila tasting 101" classes to share their knowledge of the favorite spirit.