Hey MBMoms! April is National Autism Awareness month and I'm proud to announce that a new autism therapy service is launching to bring recognition and support to often forgotten Northern Broward and Palm Beach County families of those affected by autism.
Today, approximately one in 68 births results in a child with autism spectrum disorder. Further, prevalence of autism in U.S. children has increased 119% from 2000 to 2010 making it the fastest-growing developmental disability. Florida Family Support, which provides personalized Applied Behavioral Analysis services for children with autism and/or on the autism spectrum, has launched a new service dedicated to supporting the families of those children.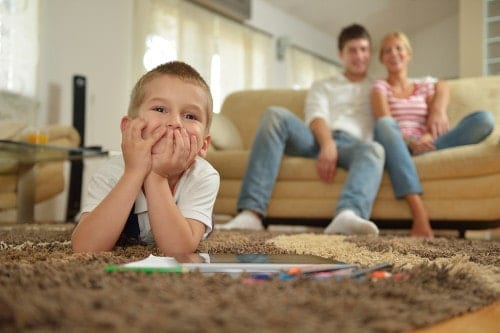 New Autism Therapy Service to Support Palm Beach County Families
According to Natalia Perez, LMHC BCBA LPC, Licensed  Mental Health Counselor, Board Certified Behavior Analyst and  founder of Florida Family Support, the family of those children with autism and/or on the spectrum plays the most critical role in their growth and development. Unfortunately, they are often unsure of what their role should be or how to support their child, brother, sister or grandchild, or even each other. Researchers estimate that the divorce rate for families with children who have autism is over 80%!
Palm Beach County families will benefit from talking, mediation, education, rich curriculum, and friendship, while learning skills to cope in addition to confidence-building exercises.

Two Family Support Group sessions are currently available for enrollment: Intro and Part 2. Each module runs for six weeks; specific dates and locations are posted on the FLFamilySupport.com website. Each session is taught and moderated by a skilled therapist or an independent expert and feature topics-of-discussion including: The Taboos of Autism, Acceptance & Grief, Therapy & Treatments, Future & Sexuality, and Family Conflict.
To sign up for groups in Boca Raton, please visit https://www.flfamilysupport.com/boca-groups.php
---
About Family Support Groups
Through the "Family Support Groups," a service offered by Florida Family Support, families are provided a safe place where they can share experiences, find support, learn new techniques and skills, and make friends with other parents and siblings who understand their unique situation. The group focuses on working with families regarding their own relationships, the need for a sense of belonging and need for support in a safe environment. Unlike traditional group therapy, Family Support Groups focus on the families specifically and provide resources and take-home skills for coping and successfully raising a child on the spectrum.