Kiehl's fans of Boca, your beauty prayers have been answered because Kiehl's Boca Raton opened its first store in Palm Beach County at Town Center at Boca Raton!
The best part? The Kiehl's Boca Raton launch event benefitted Florence Fuller Child Development Centers.
Kiehl's Boca Raton Store Opening Event Details:
WHEN:            Wednesday, Feb. 17, 2016, 6:00 PM to 8:00 PM
WHERE:        Kiehl's Since 1851; Town Center at Boca Raton (6000 Glades Road, Boca Raton)                               
***Closest entrance is near Saks Fifth Ave. 
In its continued commitment to give back to the communities in which it does business, Kiehl's pledges to donate 50% of sales at the event up to $5,000 to Florence Fuller Child Development Centers
Bring #ModernBocaDad to Kiehl's Boca Raton! Meet author and Kiehl's President Chris Salgardo as he signs copies of MANMADE: The Essential Skincare & Grooming Reference for Every Man, a unique and absolutely essential grooming reference combines basic tips and techniques for all men, tailored sections focusing on specific men's archetypes, and a quick-reference section addressing men's head-to-toe grooming concerns.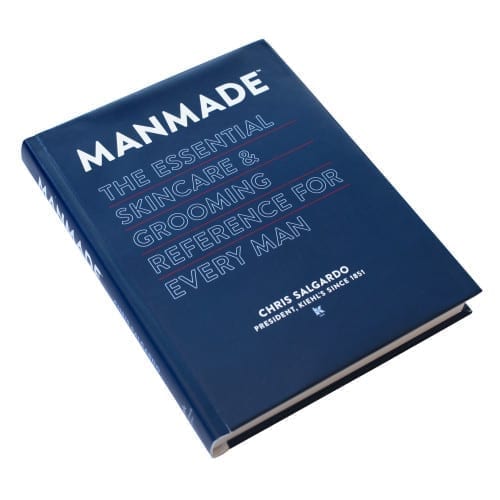 ---
Kiehl's Since 1851, the venerable New York-based purveyor of fine quality skin and hair care preparations, is proud to offer Palm Beach County its first opportunity to discover Kiehl's efficacious skin, hair and body care products, personalized customer service, and 165-year-old heritage through the complete Kiehl's experience. 
"We are extremely excited to give Southern Florida a new opportunity to discover our heritage and history, our philanthropic mission, our sampling and service-oriented approach to retail, and of course, our full line of skin, hair and body care for women, men, children and even dogs," said Chris Salgardo, Author and President, Kiehl's USA.
"Demand for another retail store has only grown, and we're so excited to bring Boca Raton its own Kiehl's. Each element, from the design of the fixtures explaining our skin, hair and body formulations, to the historical photographs, mementos and Kiehl's icons, helps tell the extensive story of this unique company that began as an old-world apothecary at the corner of 13th Street and Third Avenue in New York's East Village."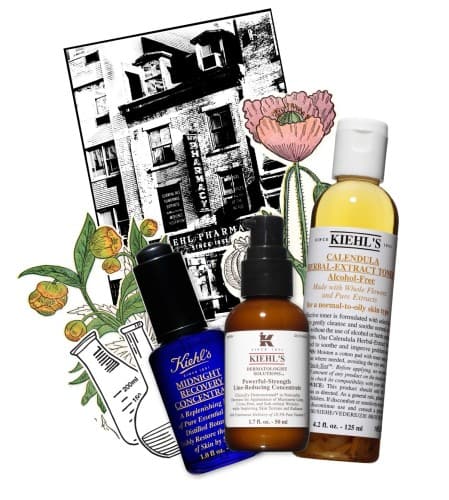 Kiehl's Town Center mirrors the unique ambiance found in the company's original New York Flagship, which began as a neighborhood apothecary in 1851. The new store brings a modern New York apothecary to Boca Raton, referencing the company's original East Village roots and blending antique apothecary fixtures with modern flair.
The interior design advances Kiehl's longtime commitment to the environment with the use of natural, sustainable materials and energy-efficient light fixtures, while enhancing the overall service experience for Kiehl's patrons.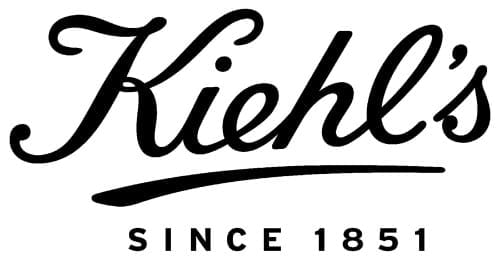 ---
ABOUT FLORENCE FULLER CHILD DEVELOPMENT CENTERS:
Since 1971, Florence Fuller Child Development Centers has been committed to making a difference through education for economically challenged children and families to build a positive future in our community. FFCDC prepares children for a lifetime commitment to learning and social achievement while empowering their families to be healthy, stable, and successful. By providing quality childcare, early childhood education, after-school care, summer camps, health and wellness services, and family support programs, FFCDC's work impacts the cycle of poverty and gives disadvantaged children the opportunity to reach their full potential.  For more information, visit www.ffcdc.org or call Diane Shawcross at (561)391-7274 ext. 111.
ABOUT THE AUTHOR:
CHRIS SALGARDO is a long-time beauty and skincare executive who has worked for Chanel, Inc., Estée Lauder Companies, and L'Oréal USA. Salgardo has a never-ending curiosity about grooming, skincare, and how to put your best face forward. He is a powerful example of business success achieved through genuine passion. A board member of RxArt and a donor to amfAR for more than two decades, Salgardo is an avid philanthropist. He is currently president of the iconic Kiehl's Since 1851 brand in the United States.
ABOUT KIEHL'S SINCE 1851:
Kiehl's was founded as an old-world apothecary in New York's East Village neighborhood. Its unique, extensive background represents a blend of cosmetic, pharmaceutical, herbal, and medicinal knowledge developed and advanced through the generations. In addition to Kiehl's freestanding stores nationwide, Kiehl's products are available at www.Kiehls.com, by mail order at 1-800-KIEHLS-2 as well as through select specialty retailers worldwide.