Wax on, wax off. Rub on, rub… Uh… Yeah, this blog is supposed to be PG, so um…ok…Happy almost Boca Valentine's Day MBMoms!
Remember when this day o' love used to be such a big deal? Now it's all about the kids and if we're lucky, the grandparents will offer to babysit and we can finally make it out to dinner and a _________ (insert activity of choice here) with our significant other. (I always choose massage FYI.)
But how to prep for your Boca Valentines Day? Well, I can suggest one thing. And I've raved about it. Go get yourself waxed at Waxing the City Boca Raton.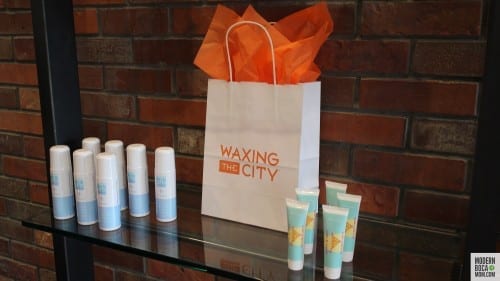 Seriously.
Want an amazing testimonial? I took a friend who was almost 7 months PREGNANT to get a Brazilian wax.
Let that sink in. Don't you remember how much it hurt to wax anything when you were pregnant? She was fine. And I got my legs done in preparation for 2/14. It was a fabulous experience (with Sandra).
Here is the visual proof: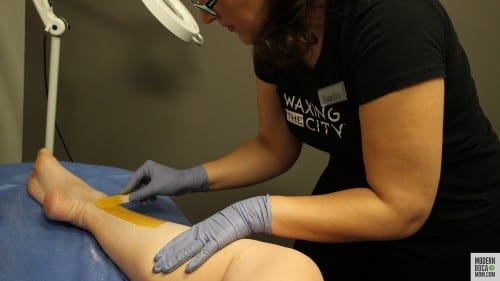 I was chatting, checking email and taking photos during my entire appointment. Nothing says 'I love you' more than smooth legs  and a you know what mamas. Just saying.
Make your appointment at Waxing the City in preparation of your Boca Valentine's Day HERE.
---
Sponsored: This Boca Valentine's Day post was sponsored by Waxing the City Boca Raton. All opinions expressed in this blog post are my own and not influenced in any way by the sponsor.  Any statistic, quote or other representation about a product or service should be verified with provider. Please refer to this site's Disclosure for more information. I have been compensated or received complimentary services, but that does not impact my views or opinions.