MOMpreneur: n. defined as a female business owner who is actively balancing the role of mom and the role of entrepreneur.
Happy Monday Modern Boca Moms! Welcome to our next installment of MOMpreneur Monday, highlighting Florida businesses and brands that were founded by female entrepreneurs and fellow Mommas.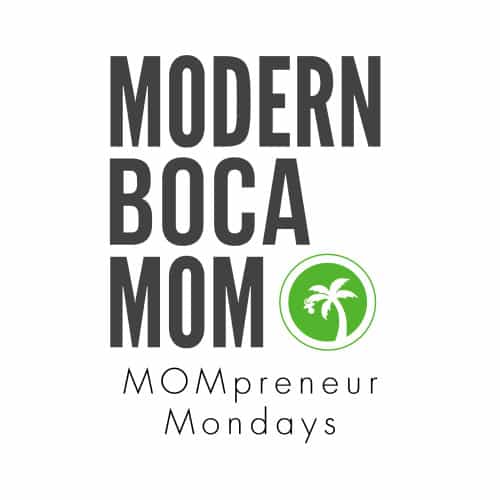 ---
Today's featured Modern Boca MOMpreneurs are…Connie Mullen and Kristen Schwarz, the women behind The Wise Women's Sanctuary!
---
Tell us a little bit about your background, mommyhood and why you decided to open The Wise Women's Sanctuary in South Florida…
(Connie)- I started my journey as a childbirth professional over 30 years ago when I was pregnant with my first child. At first I was a maternal fitness instructor, then became a childbirth educator, doula and a midwife. I have since earned many additional certifications in the field of pregnancy, women's health and women's fitness.
(Kristin)- My journey began with the birth of my second daughter, who was born peacefully at home with Connie as my midwife. This experience was life changing for me and I decided to become a midwife, maternal fitness and yoga instructor.
We are Florida Licensed Midwives, fitness instructors, women's wellness educators and childbirth educators and our mission is to empower moms through their own journey.
The reason behind it…
When we teamed up and founded The Wise Women's Sanctuary, our dream was to create a sanctuary to serve not only pregnant women, but women of all ages and stages of their lives.
Women and mothers give so much to others every day that they often forget to "mother" themselves.
They often put themselves last and they might get sick or burn out. Our focus is to help them fill up their own cup, to practice self care, so they can in return, care for others.
What are the unique elements behind The Wise Women's Sanctuary?
What makes The Wise Women's Sanctuary unique is that we are providing services that benefit all women. We offer midwifery care and unique classes that cannot be found anywhere else such as special relaxation classes for women and fitness classes.
Why should MBMom readers, expectant mothers or otherwise, become your clients?
Moms often need to be reminded and encouraged to practice self care. Many women feel guilty doing nurturing practices for themselves, such as taking a class or booking a massage. But when they feel good about themselves and take some time alone, they will feel that motherhood can be much more joyful and easier because they have more to give.
What exciting things are coming up at The Wise Women's Sanctuary?
This year, we started offering Thermography, a gentle and holistic alternative to mammograms, but can also detect many other underlying health issues. It's fantastic!
What do you love about living and working in South Florida?
It's very multicultural! There are so many wonderful cultural and family events every weekend that it's such a fun place to raise a family. As for work, we are fortunate here in South Florida to be able to team up with other highly skilled holistic practitioners to provide outstanding services for women.
---
SUBSCRIBE to Modern Boca Mom here!