Winter is coming. Or so they say for us skeptical, non-believers in South Florida… And with that cooler weather comes holiday break for our kiddos from schools across our area. I'm already stressing about how I'm going to fill the time (when I normally get work done) and I've made a decision. We're going to spend most of this holiday break READING.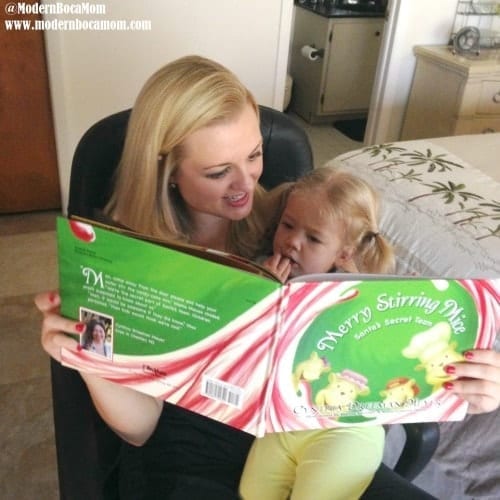 I reached out to our partners at Grandview Preparatory School to find out why should parents encourage their children to read during holiday vacation and to get some title recommendations. We received some great advice on holiday break reading from Rosita Darden, the 3rd-5th grade Reading and Writing teacher at Grandview.
---
How can and why should parents encourage holiday break reading vs. doing other "entertaining activities" over vacation?
Holiday vacation is a time for enjoying family and friends and relishing in a break from the monotony of school life. It's a great time for kids (and us adults!) to recharge, but it's no secret that kids (especially the younger ones), thrive off of a routine.
School-aged children are already used to routines at school, which is where they spend the bulk of their daily lives. And I'm sure you've heard of the "summer slide"— when students lose some academic progress over the summer months. A short two or three-week break will not have the same "brain-drain" effect. However, it is still important to keep kids' brains active during this time with holiday break reading.
Reading for twenty minutes each day is the best way to exercise the brain and keep some sort of routine without sacrificing fun!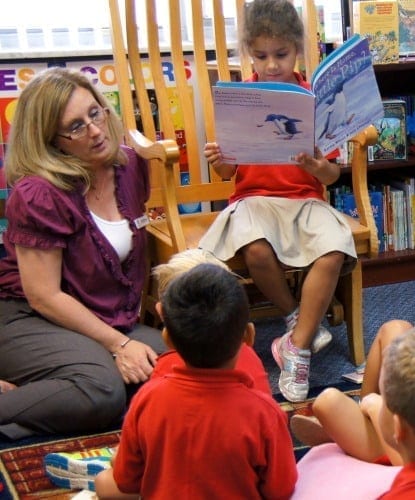 For an enjoyable "over the break" activity, check out our City of Boca libraries. Both the Spanish River Library and the Downtown Library offer wonderful youth and teen sections. They have friendly and knowledgeable staff who can recommend titles and help your child find books at his or her appropriate reading level for holiday break reading.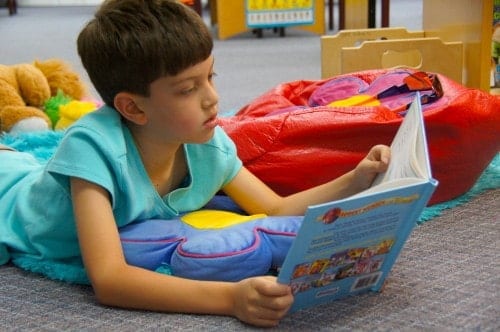 Can you share with us what your top picks are for Preschool, Elementary and Middle School holiday break reading?
Early Childhood:
Any Mo Willems book titles are loads of fun for the younger ones, and often contain sight words for beginning readers. For some laughs, check out Don't Let the Pigeon Drive the Bus.  Also, any of Anna Dewdney's Llama Llama titles are always wonderful stories with a good lesson to teach.
Elementary:
You can't beat the contemporary classics of Roald Dahl, who has many wonderful titles such as Matilda, The BFG, and Going Solo. Younger readers may find some reading fun in Mary Pope Osborne's Magic Tree House series. These mysteries include time-traveling adventures that pique children's curiosity about historical events and scientific phenomena. Plus, Osborne offers many nonfiction companions that complement her stories to give the reader more in-depth knowledge of the topic in an entertaining and informative way.
Middle School:
Middle school readers will love the burst of great young adult novels that has been hitting the shelves over the last decade. Currently, A Long Walk to Water by Linda Sue Park is on the New York Times Bestseller List. It is a tale of survival, and since it is based on a true story, feels "authentic" to teens and tweens.
Graphic novels are always fun for many middle school students. Some popular ones include Anya's Ghost by Vera Brosgol and Wonderstruck by Brian Selznick. For those that prefer a good ole' classic, try Bridge to Terabithia by Katherine Paterson.
I also highly recommend subscribing to https://www.getepic.com which you can use on any digital device. You'll be able to access over 10,000 book titles and even track progress. In addition, it motivates your child to continue reading. We use this app during reading stations and our silent reading time for all of my 3rd through 5th graders at Grandview Preparatory School.  
This would make a great holiday present, too — the gift of reading!
---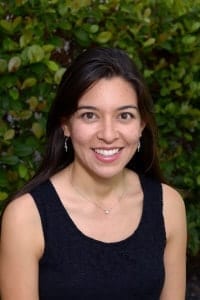 Rosita Darden is the  3rd through 5th grade Reading and Writing teacher at Grandview Preparatory School. She holds an Early Childhood and Elementary Education Masters in Teaching and is endorsed and able to teach Gifted and ESOL students.
Prior to her 13 years teaching, Darden worked as an actress and print model in various cities. She also traveled abroad and learned a lot about different cultures. Darden feels that her life experiences have helped her to be a better teacher, but most importantly to be a good mother and wife. She has a creative son and daughter that light up her world!
---
This post contains Amazon.com affiliate links. Please support Modern Boca Mom by clicking through to purchase any of these recommended book titles and I will be compensated with a portion of your purchase.
Sponsored: This post was sponsored by Grandview Preparatory School. All opinions expressed in this blog post are my own and not influenced in any way by the sponsor. Any statistic, quote or other representation about a product or service should be verified with provider. Please refer to this site's Disclosure for more information. I have been compensated for this post, but that does not impact my views or opinions.