Sponsored
Reality: My car has been destroyed by my 2 year-old.
Dream: To have a car that's not destroyed by my 2 year-old.
We can all dream, right?
That's why I was honestly thrilled to have the opportunity to spend a week experiencing the 2015 Mitsubishi Outlander Sport.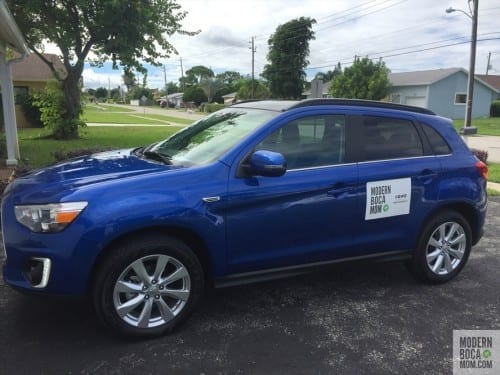 Rated as an Insurance Institute for Highway Safety (IIHS) as a "Top Safety Pick" and manufactured at Mitsubishi Motors North America's plant in Normal, Illinois, the 2015 Mitsubishi Outlander (starting MSRP of $19,595) offers dynamic styling and excellent value in the 5-passenger compact crossover segment.
---
Day 1
When you're the one providing all the water play supplies for a #grandviewmoms Water Play Party, here's how you pack your trunk.
Did everything fit? Why yes, yes it did.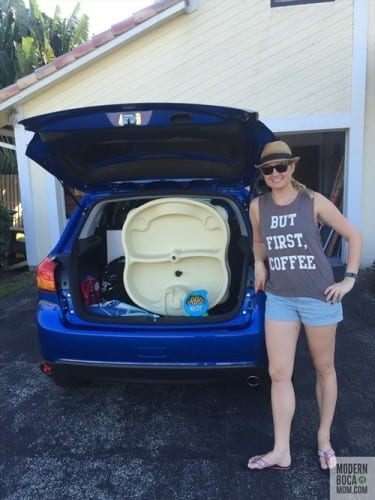 Day 2
Time for #dailybocaavery's 2.5 year-old well visit at her pediatrician! She did great and took her flu shot like a champ.
She definitely earned a cake pop from Starbucks…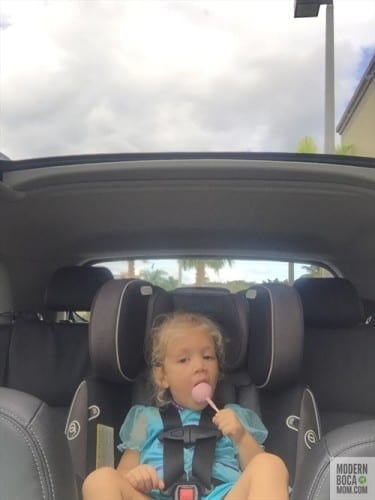 Day 3-5
#modernbocadad and I drove up to St. Augustine for my college's Alumni Board of Directors meeting! Isn't Flagler College beautiful?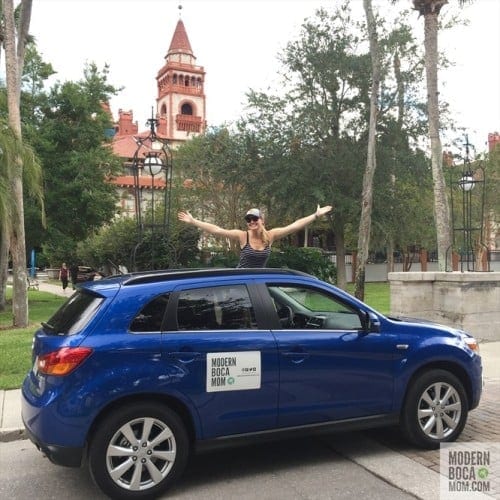 We had quite the smooth ride on I-95 and never got lost in town thanks to the 2015 Mitsubishi Outlander Sport's navigation system.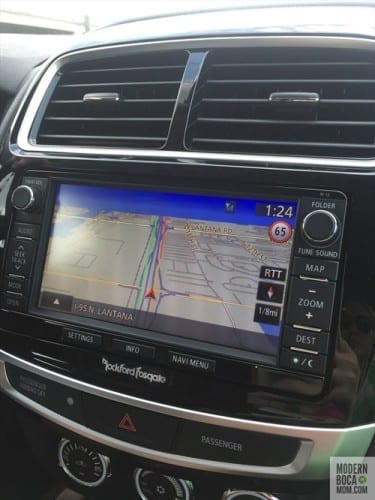 And how about this moon roof? My favorite feature of this car, by far. 🙂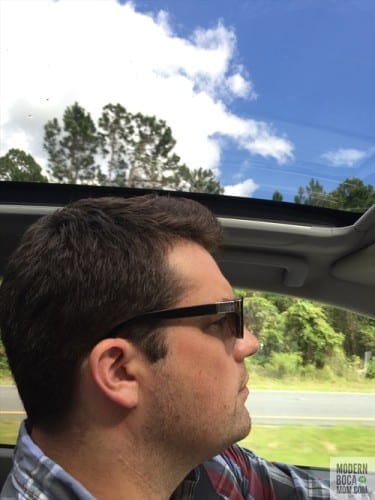 Day 6
It might have been Columbus Day, but this was no day off for us! #dailybocaavery had Baby Ballet & Musikgarten at Organic Movements and MBMom had Pound, so I drove there no less than 3 times that day.
Good thing the 2015 Mitsubishi Outlander Sport has great gas mileage…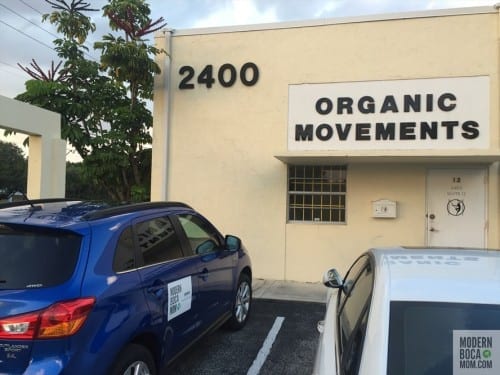 2015 Outlander Sport models equipped with a cost-variable transmission (CVT) unit benefit from improved fuel economy at an estimated 25 mpg city/32 mpg highway/28 mpg combined (2.0-liter engine/2WD models) and 24 mpg city/30 mpg highway/27 mpg combined (2.0-liter engine/4WD models)*, making the 2015 Outlander Sport one of the most fuel-efficient vehicles in its class.
*Preliminary estimated fuel economy numbers pending final determination by the EPA.
Day 7
Finally a day for MB-MOMMA! While #dailybocaavery spent the morning at school, I took advantage of Spa Week facial pricing at Boca Raton's Eden Day Spa.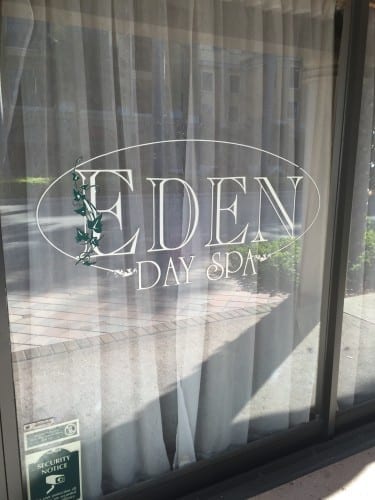 After that, it was back to reality with school pickup and swim lessons. What a week!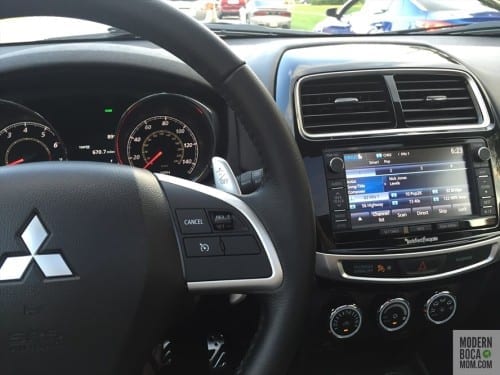 If you're interested in purchasing a crossover vehicle, I definitely recommend this one. It's a little on the small side (in my opinion) to be your main family ride. The 2015 Mitsubishi Outlander Sport fit one car seat comfortably, but I think two might be a challenge.
But as a second car for zipping around town or taking a weekend getaway, sans kids? A dream.
---
Learn all about the Mitsubishi Outlander Sport on the Mitsubishi website. Connect with Mitsubishi your favorite social media sites: Like on Facebook and Follow Mitsubishi on Twitter to stay updated on all of their latest car trends and special offers!
---
Sponsored: All opinions expressed in this blog post are my own and not influenced in any way by the sponsor. Any statistic, quote or other representation about a product or service should be verified with provider. Please refer to this site's Disclosure for more information. I was given the use of a 2015 Mitsubishi Outlander Sport for the period of one week for the purpose of this review.