Sponsored
Heads up MBMoms! You may or may not have kids in school yet, but my least favorite subject (cough, cough MATH) is now NOTHING like the math we used to do years ago. Oh joy.
It's now called: Common Core Math.
You might have seen this recent photo on Facebook— you know, the funny dad from Ohio who wrote a check using Common Core?
According to tutoring experts Cender Scholars, "Common Core Math is essentially a foreign language to most parents and almost virtually impossible to help children with  their math homework/studying at night. When a parent tries to get involved to help, they often mistakenly get them even more confused."
Ok now. The last thing I want to do is teach #dailybocaavery the incorrect way to do her (future) math homework and bring her 10 steps backward. If your child is struggling with math, you might want to consider bringing in an expert.
Cender Scholars math tutors connect with the student's teachers to see and evaluate the areas that they are struggling with and bridge the gap to help the student make gains.
They are very different from your cookie cutter tutoring company because Cender Scholars realize that every child learns in a different way. So, they make every effort to teach each student in the way that works best for them. Having the tutors collaborate with teachers and parents helps to create an individualized education plan for the child.
Libby Nelson of Vox released a terrific video that helps anyone over the age of 20 understand the new way Common Core does math. I highly recommend you watch it.
Watch it!
---
Now that you've watched the video, it's time for a Pop Quiz!
Q. Will your kids learn traditional math on top of Common Core in school?
The answer is: YES! Your kids will still learn to use traditional algorithms to solve math problems in addition to Common Core's "number sense."
Q. What should you do if you find yourself unable to help your child with their new-fangled math homework?
Easy. Don't get frustrated! Call Cender Scholars (561-212-6926) or visit them online to find out more information regarding their professional math tutoring: http://www.cenderscholars.com/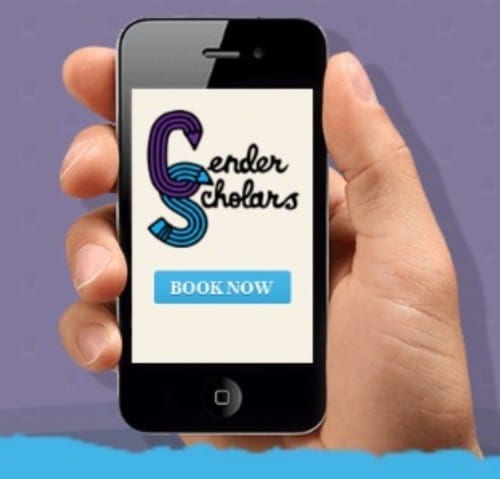 ---
Sponsored: This post was sponsored by Cender Scholars. All opinions expressed in this blog post are my own and not influenced in any way by the sponsor.  Any statistic, quote or other representation about a product or service should be verified with provider. Please refer to this site's Disclosure for more information. I have been compensated or given a product free of charge, but that does not impact my views or opinions.