I can't tell you how many times I've been asked by readers lately:
What do you do all week with #dailybocaavery?
How do you get stuff for the blog done with a toddler?
Are you going to have a second Boca kid?
Well, the answer to that third question is a big N-O, but I thought I'd showcase a typical 'week in the life' of this Boca mom, especially now that we have more of a "school year" routine set (FINALLY!) in our household. Enjoy!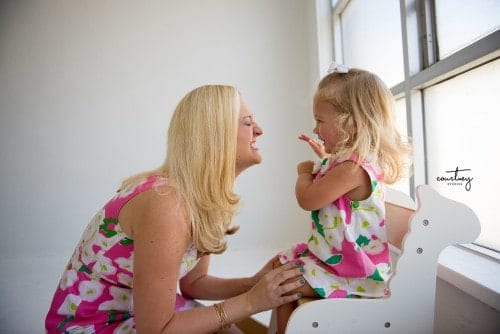 ---
Monday
Morning: Baby Ballet at Organic Movements Dance Studio (2.5-3 yo). We love the teacher, Miss Courtney, and this MBMom loves being able to watch the class from the comfort of the studio lobby. There are monitors broadcasting a live feed of the class for parents while the ballet students get their independent dance time.
Afternoon: Playtime at We Rock the Spectrum Boca Raton. We like to head over to "We Rock" for some playtime (especially during the hotter, rainier months) and to see Miss Gayle. She's usually planning another Disney or Sesame Street character party, so we always make sure to sign up! $10 per session.
The Boca Hamptons Plaza
9080 Kimberly Blvd, Suite 36-39
Boca Raton, Florida 3343
ALTERNATE PLAN: Session at The Salt Suite. We both had runny noses the following week and this helped SO MUCH!
LUNCH, NAP & ERRANDS
Tuesday
Morning: MBMom WORKS! #dailybabyavery attends "Tot Time" at a local school 2 mornings per week.
LUNCH, NAP & ERRANDS
Afternoon: Swim Lesson. Check out more info on swim HERE.
Wednesday
10:00-11:00 a.m.: Mommy & Me Dance at Organic Movements Dance Studio (6 weeks- 2 yo). Even though #dailybocaavery is in ballet, I still like to dance with her once a week! $15 per class/First class FREE.
OR
11:00 a.m.-12:30 p.m.: Playtime at Boca Raton Children's Museum.This is our chance to use our membership!
LUNCH, NAP & ERRANDS
Afternoon PARK TIME! Check out one of these great local options that we love: PBC Parks Roundup or Boca's Poshest Playgrounds.
6:30-7:15 p.m. This is MBMom's personal time to ROCK OUT and work out at POUND at Organic Movements Dance Studio. $15 per class.
Thursday
Morning: MBMom WORKS! #dailybabyavery goes to "Tot Time" at a local school 2 mornings per week.
Late Morning: It's time for "Modern Boca Mommy & Me" class at Grandview Preparatory School a.k.a. #grandviewmoms! We host this class on Tuesdays as well.
LUNCH, NAP & ERRANDS
5:30 p.m.-7:00 p.m. Because we are members of the Boca Museum of Art, we think it's important to expose #dailybocaavery to culture as much as we can. We like to grab a bite to eat at Mizner Park and then stroll through the Museum and Sculpture Garden for a bit afterwards. It's stroller-friendly!
Friday
10:30 a.m.-12:25 p.m. Indoor playground time at Kids Choice Sports, Dance, and Fitness. Your kids (Walking- 4 yo) can swing on the bars, balance on the beams, roll on the mats, and bounce on the trampoline & in the bounce house. Open year round. Pay as you go!
LUNCH, NAP & ERRANDS
Free day!
---
And that's our week!
Throw in the occasional professional networking or social event and things get a little hairy, but we love our life here in Boca Raton and supporting many of the same businesses week after week.
---
What are some of your favorite activities to do with your kids during the weekdays? Comment below!