When it's hotter than Hades outside (hello South Florida summer!) and you've already watched your umpteenth episode of Elmo's World (or maybe that's just me?), it's time to bring out the big guns aka the summer reading list.
Summer is the perfect time to get a summer reading list going, not necessarily for you (ain't no momma got time for that– sadly), but for your toddler or preschooler!
The Boca Raton Library or Barnes & Noble are great places to start. They can recommend some great options to add to your list depending on the age and interests of your child.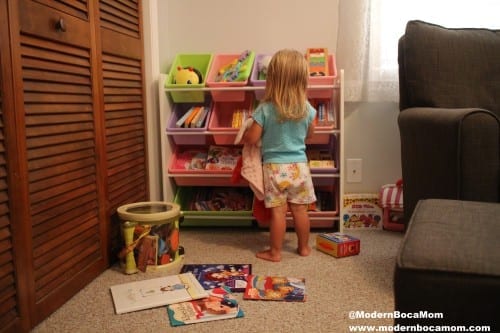 MBMom had the chance to review a couple of NEW releases with #dailybocaavery and these are our:
Top 3 Recommendations for Your Little One's Summer Reading List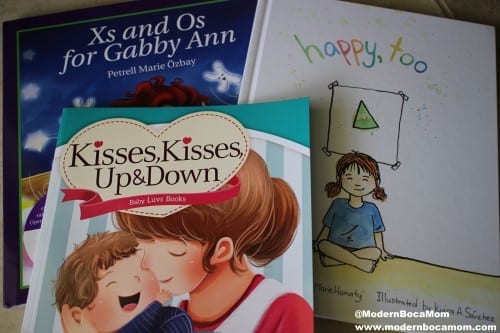 Written by Victoria Marie Hamaty; Illustrated by Kiara A. Sanchez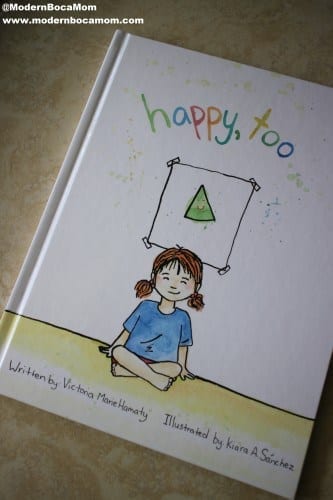 #dailybocaavery calls this the "happy happy" book. It's pretty cute and the illustrations are out of this world! The author is local and she created this new line of children's books to help strengthen family communication. This is her first book in the line.
From Amazon.com: Have you ever thought happiness only comes in certain shapes or sizes? That happiness is only for a select few? If so, you're not alone. Today, you're invited to view a different side of happiness, one with three sides to be exact. A simple story of friendship and the transforming power of happiness, a story for young readers the whole family can enjoy. When a little girl decides to draw a smiley face on a triangle instead of the expected circle, the triangle is forever changed.
Happy, too is on sale now for your summer reading list on Amazon and Barnes & Noble online, so get your copy of this sweet book today- hardcover, $17.99; paperback, $9.99.
Written by Petrell Marie Özbay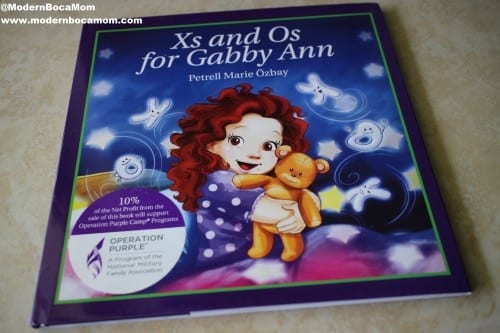 #dailybocaavery and I were on pins and needles waiting to find out if Gabby Ann's Dad's kisses would reach her before she fell asleep! Spoiler alert: they do. The author of this book is a Parkland resident and mom of two, ages 3 and nearly 6.
Xs and Os for Gabby Ann, follows the journey of a dad's kisses and hugs trying to reach his daughter for bedtime. 10% of the net profit of the book benefits the National Military Family Association's Operation Purple Camp Programs – free camps for military kids and families. The book's story line has no specific military call out, but it's especially good for families in an absent parent situation ranging from athlete to military to business travel to divorce.
Xs and Os for Gabby Ann is on sale now for your summer reading list on Amazon.com, Barnes & Noble and other outlets – hardcover, $16.95.
Written by Baby Luvs Books; Illustrations by Isella Vega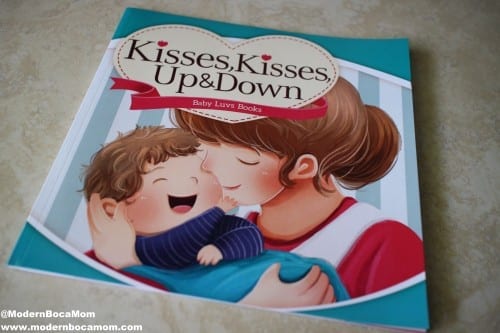 This book gave me the perfect excuse to kiss the heck out of #dailybocaavery! It focuses on all of your child's various body parts, creating awareness for your little one…and cuddle time for mommy. 🙂 Experience the joy of tenderly connecting with your child as you read and act out this fun book together.
Kisses, Kisses, Up & Down is on sale now on Amazon– paperback, $6.99.
Enjoy your summer reading time MBMoms!
---
Partner: Modern Boca Mom was provided with complimentary copies of all books in this review in exchange for consideration to be included in this summer reading list. Affiliate links have been inserted in this post, so if you purchase, Modern Boca Mom may receive a percentage of the sale. All opinions expressed in this blog post are my own and not influenced in any way by the sponsor. Any statistic, quote or other representation about a product or service should be verified with provider. Please refer to this site's Disclosure for more information. I have been given a product or service free of charge, but that does not impact my views or opinion.