Father's Day is Sunday (SUNDAY!) and if you haven't figured out what to get the #modernbocadad in your life yet, then we have some fun options for you!
The best part?
Most of them can be purchased last minute and are LOCAL. Let's get shopping Boca mamas…
Book the Uber of massages…
Zeel Massage On Demand. #modernbocadad and I tried the Zeel massage app and it was amazing. Read about our experience HERE. Zeel Massage On Demand is the perfect gift for Dad. Choose between a single session, a couples massage, or the Zeelot starter kit (includes a professional massage table). Doesn't Dad deserve a little instant relaxation and pampering? Price, $25.00 and up. Shop here: https://www.zeel.com/massage-gifts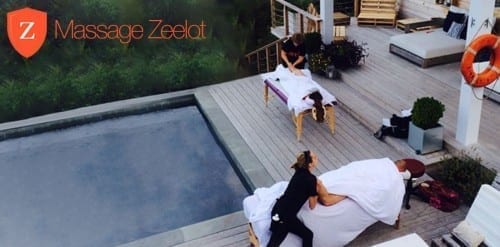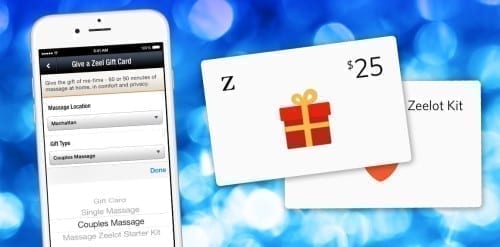 ---
Cool off at the movies…
iPic Gift Card. Of course I just picked one up for my Dad. My sister got him movie tickets and I bought him a gift card for food and drinks. PERFECT! iPic features revolutionary movie-watching comfort with reclining leather seats, service call buttons at your chair, sterile pillows and blankets for movie watchers. In addition to innovative cocktails prepared by world-renowned mixologists, iPic offers chef-driven cuisine that is a distinctly different culinary experience which can be served or brought directly to your seat. Price, $25 to $500. Premium seating is priced at $14.00 and premium plus seating is priced at $24.00. Shop here: http://www.ipic.com.
---
Dress Dad to the nines…

Beau Ties Ltd. says the ability to create a unique tie is limited only by your imagination. They are happy to make your tie just the way you want it. Here are a few of the options:

Your custom pattern: If you prefer a style or size of tie that is different from our usual options, all it takes is a pattern. Tell them what you're looking for, and they will create a pattern for you for a one-time fee of $25. After that, choose any fabric you like, and have your ties made using your pattern for just $5 more than our listed price.
Your fabric: They are always happy to make ties for you using fabric you've discovered somewhere else! Just give them a call at 800-488-8437, and they'll determine how much fabric they need to make the ties you want, and determine the cost.
Convert your necktie: Love the fabric in a necktie, but really want a bow tie? Want the necktie to be a bit skinnier? Send it along. They can convert a necktie into a slim line or a very slim line bow, in your choice of style – freestyle, pre-tie or clip-on. They are happy to trim a necktie's width to be exactly what you want. Shop here: www.beautiesltd.com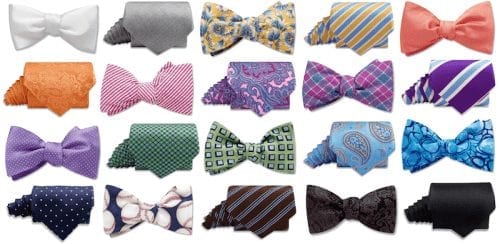 *Please allow up to two weeks for creation and shipment of your custom ties. If you need your custom ties by a specific date, please let them know that when you place your order. Beau Ties will do their best to meet your deadline, and let you know if there will be any extra charges.
---
Liquor him up…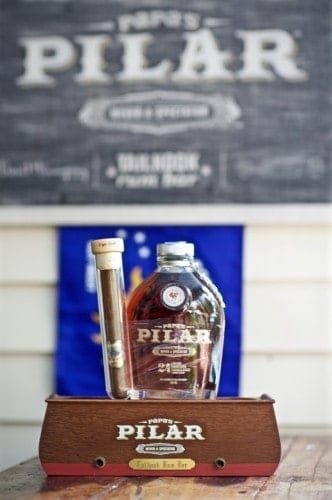 In honor of Father's Day (aka Papa's Day), Papa's Pilar® premium sipping rum introduced a premium gift for Dad featuring a reusable cigar humidification package that stores and humidifies a custom-paired Sosa Cigar with a Papa's Pilar Dark Rum-soaked cork in an airtight pressurized tube. The branded Cigar Cork top has a moisture core that can be used to humidify the tube as well as subtly flavor the outer wrapper of the cigar. The cork slowly releases the subtle essence of Papa's Pilar Rum into the outer wrapper of the cigar for Papa-worthy flavors, including complex earthy notes & decadent hints of vanilla spice and port with a long finish.

The pack includes a 750ml bottle of Papa's Pilar Dark Rum, which at 86-proof, is both pot and column distilled and boasts hand-selected rums up to 24 years old.

Papa's Pilar Rums are hand-selected from ports-of-call in the Caribbean, Central America and the U.S.A. for their age, character and maturity, and then solera aged and blended in a unique process using American Oak Bourbon barrels, Port Wine casks, and finishing in Spanish Sherry casks. In addition to the Dark expression, the brand also offers Papa's Pilar Blonde, the first categorized 'blonde' rum, which is crisp and nuanced and includes column stilled aged rums 3-7 years old. At 84-proof, it's a premium sipping rum with a layered and exceptionally smooth finish and makes for an indulgent cocktail.
For more information: Please visit www.papaspilar.com, "like" on Facebook http://www.facebook.com/PapasPilarRum and follow on Twitter https://twitter.com/papaspilar.
#PapaWouldBeProud #PapasDay

---
Create Dad's dream space or closet…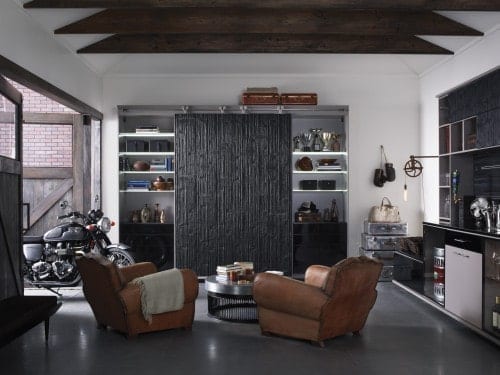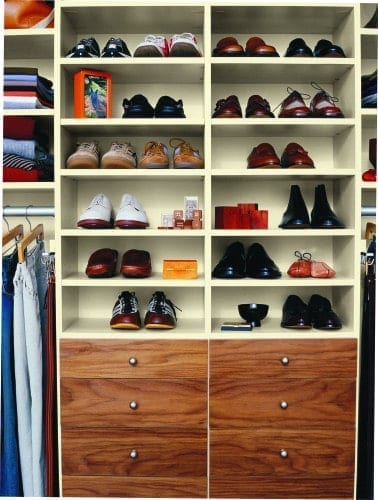 Has your #modernbocadad been dying for a man cave…or simply a place to store his kicks? Look no further than California Closets Boca Raton to help you design his dream space (yes, the same place we're hosting our summer "MBMom & Musikgarten" classes– how great is that?). Contact them for a FREE consultation and get designing for Dad! Shop here: http://www.californiaclosets.com/boca-raton


---
Make sure he's hi tech, "wine tech"…
The Coravin Wine Access System is a great gift for any wine-loving dad. Coravin is a transformational wine access technology that allows users to pour wine from any bottle, at any time and in any quantity desired, without ever pulling the cork. This innovative and portable product has changed the way wine is enjoyed, served and sold. It's perfect for preserving those rare vintages or as a gift to a loved one with a distinguished palate.

How it works:

When the Coravin System is put in place, a thin, hollow needle is inserted through the cork to extract the wine. You don't need to remove the foil, or the cork, to access the wine. The bottle is then pressurized with argon, an inert gas that's in the air we breathe. Once the bottle has been pressurized, the wine flows through the needle and pours into your glass. When the Coravin System and its needle are removed, the cork reseals itself. The remaining wine never comes in contact with oxygen, and continues to evolve naturally.

The Coravin Wine Access System is available for $299.99. Shop here: www.coravin.com and Amazon.com.

---

Ensure he looks and smells rich…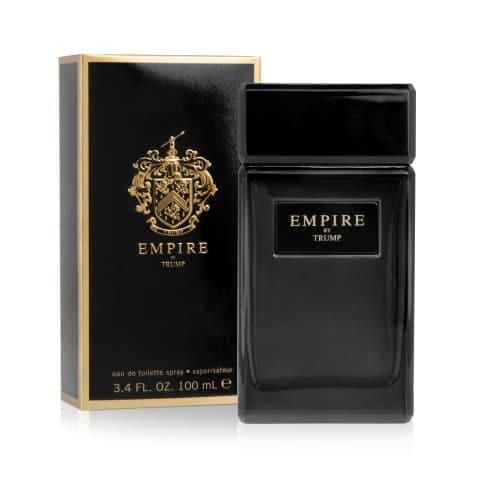 Empire by Trump is the perfect accessory for the confident man determined to make his mark with passion, perseverance, and drive. For those who aspire to create their own empire through personal achievement, this dynamic scent is both compelling and leaves a lasting impression. Pretty amazing marketing copy, eh?Bold notes of peppermint, spicy chai and a hint of juicy apple demand attention. Continuing into the heart of the fragrance rests a masculine floral comprised of orange flower and jasmine blended with exotic tonka beans. Lying beneath its elegance and structure is an undeniable warmth and charm with elements of amber and seductive musk. Shop here: Empire by Trump is available exclusively at Macy's nationwide. The three-piece collection includes a 1.7 fl oz. and 3.4 fl oz. fragrances, and a deodorant stick. Retail prices range from $14 to $62.


---

Cook him something tasty…with BEER.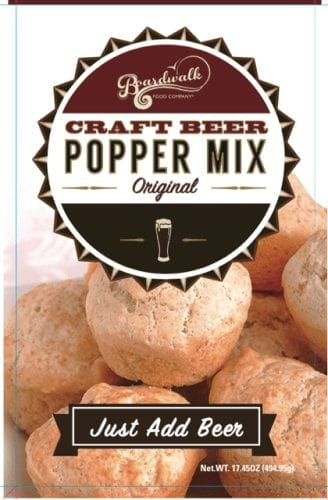 Did you know Boardwalk Food Company is the Official Bread of Craft Beer? They are made in America (Sarasota specifically!) and super simple to make.Available in three flavors:
Original
Rosemary Sea Salt
CornbreadAny 12oz beverage will work offering a multiple variety of scrumptious options. Part of the fun is deciding what lager, ale, pilsener or stout to use. With microbreweries popping up in more and more places, the list of choices are endless.
Poppers, if you didn't know, are bite size balls of deliciousness that are easily made using a mini-muffin pan and take only 20 minutes to bake. You can also make as a loaf of bread or muffins. Yum!
Boardwalk Poppers retail for $7.99 each. Shop here: http://www.boardwalkfoodco.com/
Happy Father's Day!
---
Sponsored/Ad: Modern Boca Mom was provided with complimentary products or services from several of the companies/brands featured in this gift guide in exchange for consideration to be included. All opinions expressed in this blog post are my own and not influenced in any way by the sponsor. Any statistic, quote or other representation about a product or service should be verified with provider. Please refer to this site's Disclosure for more information. I have been given a product or service free of charge, but that does not impact my views or opinion.