MOMpreneur: n. defined as a female business owner who is actively balancing the role of mom and the role of entrepreneur.
Happy Monday Modern Boca Moms! Welcome to our next installment of MOMpreneur Monday, highlighting Florida businesses and brands that were founded by female entrepreneurs and fellow Mommas.

---
Today's featured MOMpreneur is…Miami native Diana Brooks, founder of VS Brooks Advertising in Coral Gables.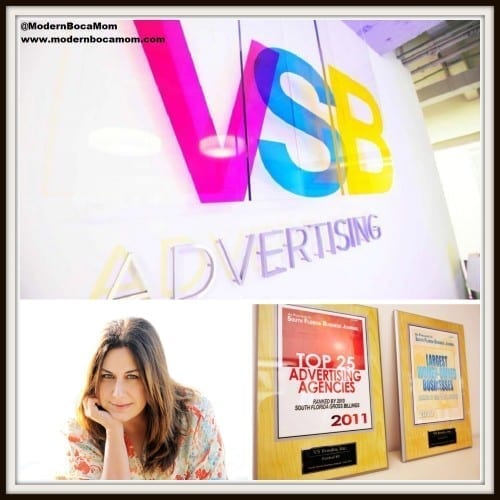 ---
Tell us a little bit about what being a MOMpreneur means to you…
The most important thing for me is being a positive role model for my only daughter. I want her to see how a woman can have a successful career, a loving family, and friends. I want her to know that she can provide for herself, lover her work and love others.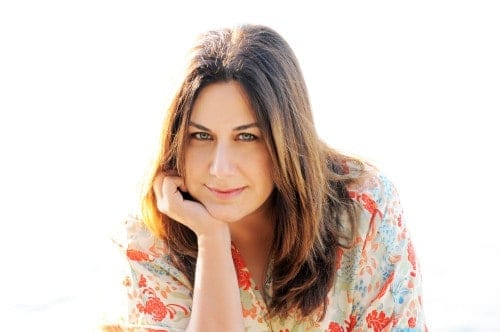 How did your business get started?
I started my business with my business partner, Vivian Santos in 1996 with a $10,000 loan, 2 macs, and a kitchen table in Viv's house. We wanted to provide the best services for our clients, working with them as partners – not vendors.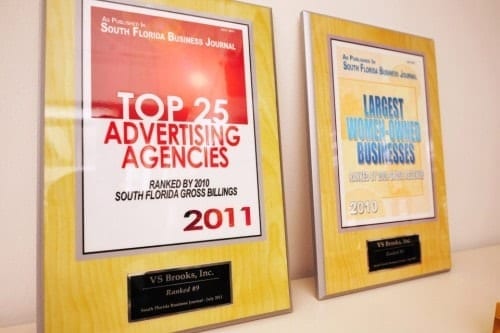 What is unique about VS Brooks Advertising?
Our business is unique because we are very good at directly aligning our clients' business goals with their marketing objectives – business and marketing are 2 sides of the same coin.
We are also very unique in that the two owners (myself and Viv) are involved with all of our clients – no matter the size of the business!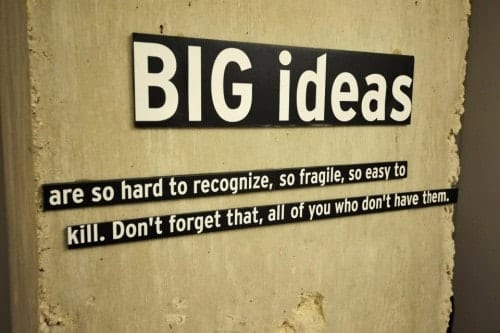 Why should my readers who have advertising needs look into working with your business?
We deliver a superior product on strategy – high quality creative with the ability to measure the return on investment.
And because we're women: we see things through a collaborative lens – we want your business to grow as if it were our own!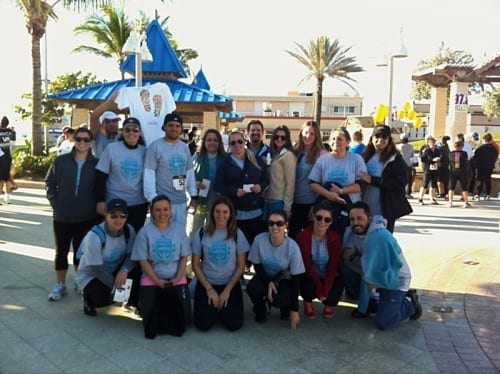 Girl power! Mom Power! I love it! I always ask my featured MOMpreneurs, what do you love most about living and working in South Florida?
The weather and the ocean! I was born at sea level…so I hate snow, mountains or land-locked locations. I love the warm weather, the sea air and the ability to go out on my boat on the weekends and truly disconnect!
I also love the different cultures – language, food, art, music – the diversity is always so exciting and interesting to me!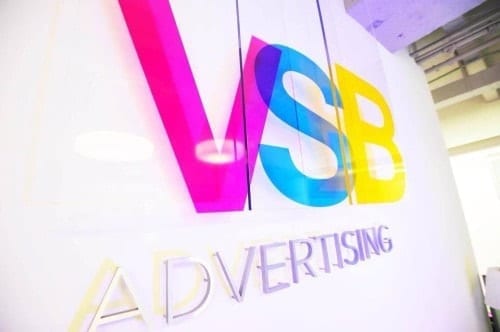 ---
Follow VS Brooks on Facebook HERE.
Visit http://www.vsbrooks.com to learn more about they can help your business grow.
---
SUBSCRIBE to Modern Boca Mom here!