MOMpreneur: n. defined as a female business owner who is actively balancing the role of mom and the role of entrepreneur.
Happy Monday Modern Boca Moms! Welcome to our next installment of MOMpreneur Monday, highlighting Florida businesses and brands that were founded by female entrepreneurs and fellow Mommas.

---
Today's featured MOMpreneur is…Melanie Gibbs, owner of Boca Dance Studio in the Shoppes at Village Pointe.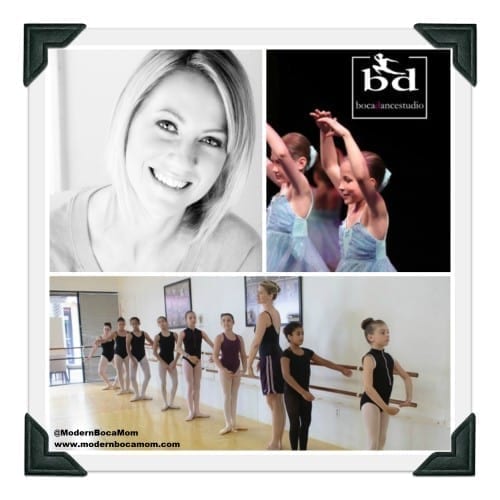 ---
Tell us a little bit about yourself and why you decided to run your own business…
This is my 10th year owning Boca Dance Studio, which has been in business in Boca Raton for 32 years!
Before settling down as a small business owner, I performed and taught professionally and enjoyed traveling all over the world – the part of performing I really miss the most! Adopting my son Bryce in 2007 opened my eyes to the joys and struggles all my clients face each day – before you have kids you think you "get it" but you don't.
I'm a much more effective teacher and business owner now that I'm a mommy too!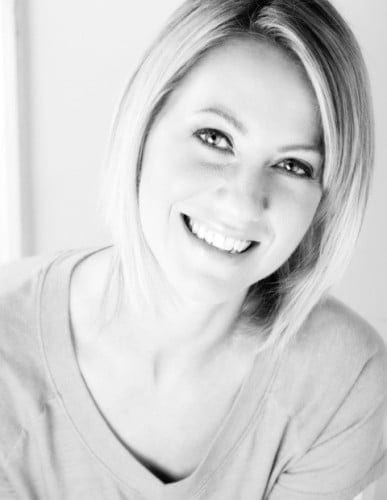 How did your business get started? Did you face any major challenges?
My partner and I took over an existing business in 2004, which had its pros and cons. Fortunately the previous owner had built a real legacy in the community; we just had to come in and bring our operations and programming into the 21st century.
We've experienced 150% growth over the past 10 years and are constantly striving to make our students' experience at the studio the best it can be.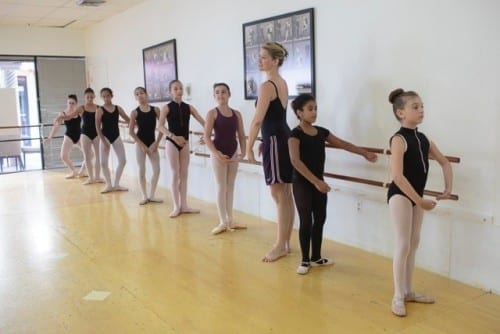 Wow! Congratulations! What makes Boca Dance Studio different from others in our area?
Our dance studio is special because we are "more than just great dancing" – we utilize best business practices, a clear curriculum, teacher training and loads of community involvement.
Many of our middle and high school dancers are members of our own chapter of Nu Delta Alpha, an accredited dance honor society for achievement-minded dancers, and our Leave A Legacy program has made a difference in local organizations like Kids In Distress and Scentsability (a work program for special needs kids and adults).
We're especially proud to be friends with many other local dance studio owners, proving the adage that "a rising tide floats all boats". There's room for all of us in South Florida!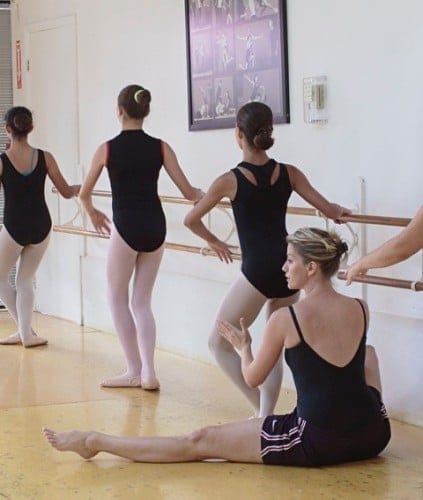 I call that co-opetition. Love it! Why should Modern Boca Mom readers send their kids to your school?
What your readers will find at Boca Dance School is a friendly staff who greets each child and is willing to go the extra mile to serve them, both in the classroom and out of it.
Performing Group Coordinator, Katie Westrich, is known for her relationship with her students and her 24/7 dedication to her classes and choreography. Ballet Mistress, Daniela Nascimento, oversees our new Royal Academy of Dancing-based curriculum as well as coaches students preparing to audition for BAK and Dreyfoos School of the Arts. Preschool teacher, Amy Norris, brings new and fun activities to our 3 and 4-year-olds in her classes each week; these are just a few of our amazing and dedicated staff members. I always say we have the best staff in Boca, which I realize is subjective, but I believe it!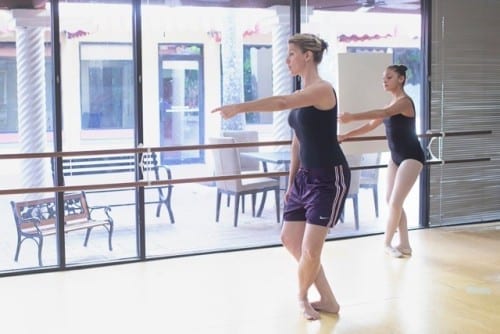 What exciting things are coming up at your business?
We've got some exciting plans for the future which I can't reveal just yet, but I can tell you this: we have a huge spring recital planned for May 31st at the Wold Performing Arts Center at Lynn University which will knock your socks off, and we're planning some top-notch summer programs for all ages and ability levels that I'm super excited about. You'll just have to stay tuned!
What do you love most about living and working in South Florida?
I'm a seventh-generation Florida native (a real rarity!) and I simply can't imagine having my business anywhere else.
I've traveled extensively and nothing beats wearing flip-flops 365 days a year, hosting a competition group party at Spanish River Park, seeing a dance performance at Mizner Amphitheater, taking my son to Gumbo Limbo and more. Boca Dance School and I are exactly where we belong – in sunny, beautiful Boca Raton!

---
Follow Boca Dance School on Facebook HERE.
Visit http://www.bocadancestudio.com to learn more about they can educated your children about all facets of dancing.
---
SUBSCRIBE to Modern Boca Mom here!