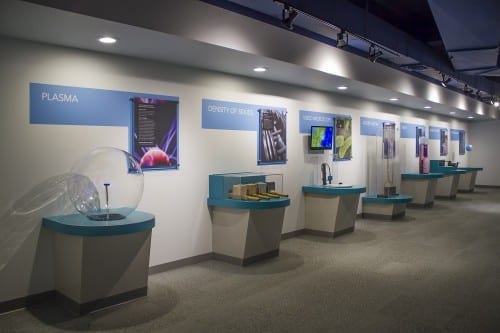 On February 2nd, the South Florida Science Center & Aquarium debuted the first phase of its "West Wing" improvements.  The "Hall of Discovery" contains new exhibits, along with old favorites, which have received a modern twist.  All exhibits are highly interactive and focus on hands-on, minds-on science. The opening offers 5,000 additional square feet of exhibition space, with more exciting improvements to come later this season!
A highlight of the opening included the Science Center's first bilingual exhibit, which explores nano-scale science such as atoms and molecules. The first and only nano exhibit in the state of Florida, the exhibition presents the basics of nano-science and engineering, introducing real world applications while exploring societal and ethical implications.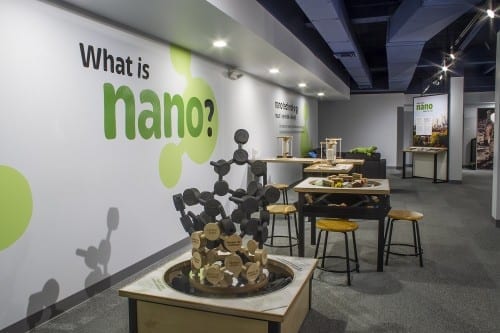 According to Lew Crampton, Science Center CEO, "Our community and our tourists deserve a world-class science center and we are happy to rise to the occasion.  In addition to this first phase, we have plans for an early childhood education room, improvements to our planetarium and observatory – the only public observatory in Palm Beach County – and a brand new 18-hole miniature golf course, all on track to open this year."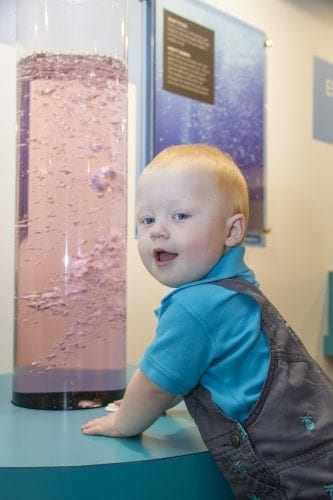 As an incentive for old and new friends to see the expansion, the South Florida Science Center and Aquarium is lowering its entrance fees to celebrate the "Hall of Discovery" opening.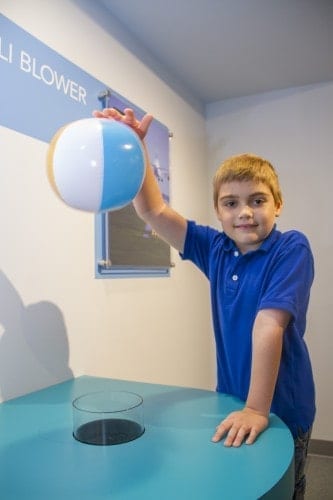 Admission to the Science Center is $16.95 for adults, $12.95 for children ages 3 to 12, and $14.95 for seniors over the age of 60. Science Center members are FREE.
---
The South Florida Science Center and Aquarium, recently named the Chamber of Commerce of the Palm Beaches' nonprofit of the year, features more than 50 hands-on educational exhibits, an 8,000 gallon fresh and salt water aquarium- featuring both local and exotic marine life, a digital planetarium, conservation research station, Florida exhibit hall and an interactive Everglades exhibit. 
For more information, please call (561) 832-1988 or visit www.sfsciencecenter.org.