Sponsored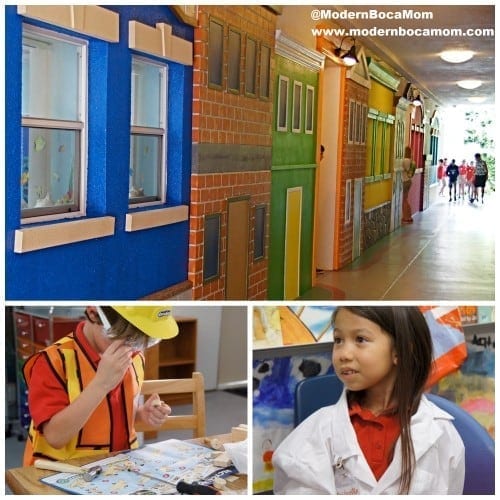 ---
There's no doubt that Modern Boca Mom supports local business, especially women and moms in business. But when it comes to our kiddos, when should we start cultivating their entrepreneurial spirits? Teach kids about business?
I know lemonade stands were popular when I was a Boca kid. I also believe I dabbled in the 'lanyard key-chain making trade' once upon a time (football team colors were a bestseller if memory serves). 🙂
But, back to my original question: What is a good age range to teach kids about business? I reached out to Grandview Preparatory School, to find out why this subject is essential to education.
Teach Kids About Business: Advice #1
Take cues from your child! If he or she shows an interest at the grocery store check-out, begins to wonder about coins and paper money, or sets up a neighborhood lemonade stand, then he or she is ready to learn. If your child has an interest into how to run a business, teach them! It's important for them to learn.

Some children are interested in finances earlier than others. Children as young as 5 years of age can understand the basic concepts of entrepreneurship: saving money, supply and demand, and profit/expenses.
Teaching entrepreneurship is a very good way for kids to get a jump start toward their future. Entrepreneurship teaches children teamwork and financial literacy. It also addresses key skills in math, reading, writing, and even art. Through entrepreneurship education, students use critical thinking and creativity to solve real-world problems. They bring to life the skills they learn inside the walls of the classroom.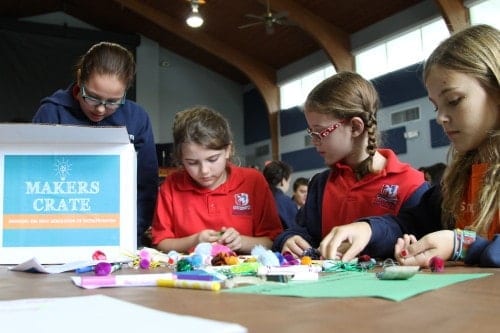 Grandview Preparatory School, for example, embraces entrepreneurship across
all

school levels.

We have started a partnership with a new, innovative company called Makers Crate to encourage students to be creative, innovative, and to truly think outside the box. Makers Crate provides grade specific lessons and materials that incorporate STEM, business literacy, and art. It is the perfect educational tool to support business learning and entrepreneurship.

Students in lower school (Age 3 through Grade 5) participate in quarterly "Prideville" events. Prideville is best described as Grandview Prep's "little town" that brings real-world learning to our young students.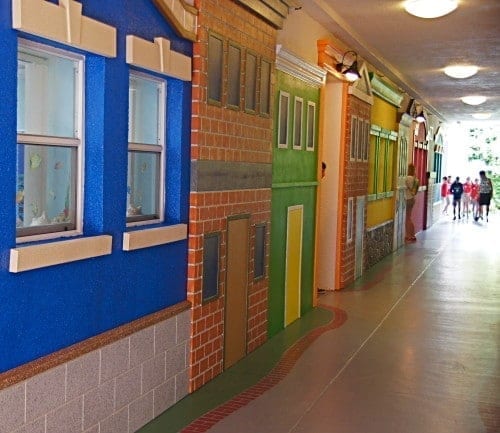 Modern Boca Mom Confession: I am
fascinated

by Prideville. Here's what it's about:

Prideville, Grandview's small town in business, is an experiential learning activity that is designed to assist students with learning work readiness, entrepreneurship, and personal financial literacy. It provides students with a solid foundation of business, economics, and free enterprise education. Students develop a strong understanding of the relationship between what they learn in school and their successful participation in a local economy.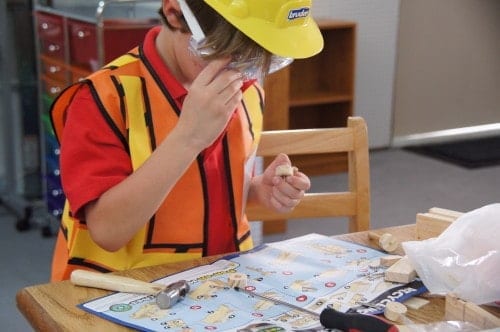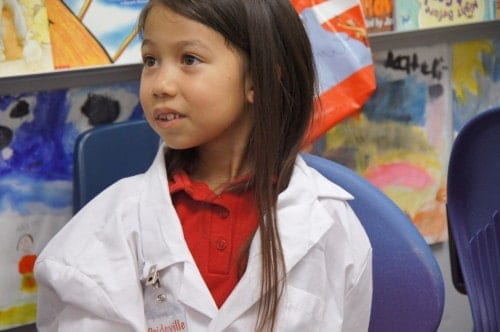 Throughout the school year, teachers deliver developmentally-appropriate curriculum to students in Grades 1 – 5, preparing them for roles as citizens and as workers in Prideville.
Students apply and interview for jobs (including bankers, doctors, city sanitation workers, reporters, servers, and the like) and learn about the roles businesses and government play in a town.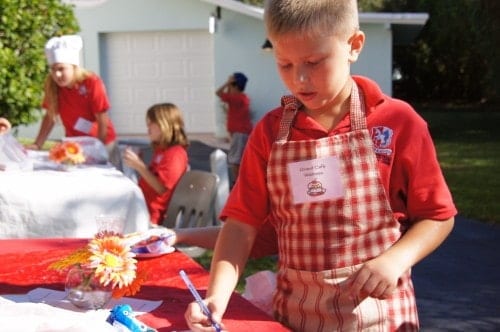 On Prideville days, students actually move through a day of business. Each student takes on a role as citizen (they must open a bank account, pay taxes, go to the doctor, and buy groceries) and as a worker. To get an idea of how this looks, check out the video we made of highlight clips from our very first Prideville day last year.
Schools that allow students to practice real-world skills and solve real-world problems will best prepare children for the future. We are currently preparing our children for jobs that don't even exist yet. It is essential that students are taught to think critically and creatively with an eye toward innovation.
Think about that MBMoms: We are preparing our kids for careers that DON'T EXIST YET.
On that note, if you need me, I'll be sneaking into Prideville with #dailybocaavery…for educational purposes of course. 😉
---
Sponsored: This teach kids about business post was sponsored by Grandview Preparatory School. All opinions expressed in this blog post are my own and not influenced in any way by the sponsor. Any statistic, quote or other representation about a product or service should be verified with provider. Please refer to this site's Disclosure for more information. I have been compensated or given a product free of charge, but that does not impact my views or opinions.