MOMpreneur: n. defined as a female business owner who is actively balancing the role of mom and the role of entrepreneur.
Happy Monday Modern Boca Moms! Welcome to our next installment of MOMpreneur Monday on MBMom, highlighting Florida businesses and brands that were founded by female entrepreneurs and fellow Mommas.
We're working to bring busi-moms across the state of Florida together to start a MOMpreneur Movement! Why don't you join us?

Welcome back MBMoms! After a nice little 10-day holiday from blogging, I'm back with our first featured mommy business maven of 2015.
Meet South Florida MOMpreneur, Marlene Lavernia, founder of Dino-Might Kids Preschool in Boca Raton.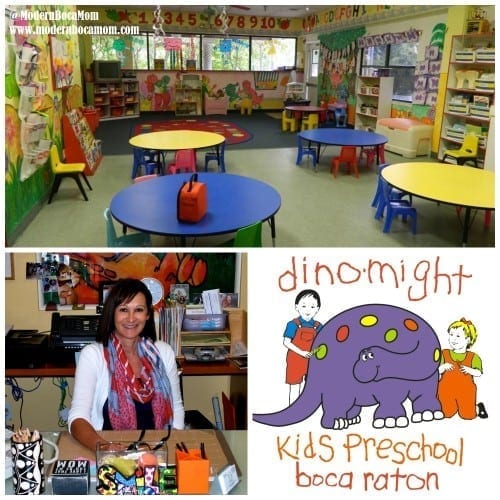 ---
I still can't believe I need to figure out a "preschool situation" (as I'm calling it) for #dailybabyavery starting this fall.
How did the time fly by so quickly? She's still in diapers!
I'm learning a lot in the process of my search and have written about what every MBMom should consider before choosing a preschool, but I was pretty floored when I heard about a local Mompreneur who decided to launch her own. Check out Marlene's MOMpreneur story…
---
A preschool! Tell us about your background and your motivation to open this type of business.
I come from a very loving and close Cuban family.  My family moved to Boca when I was 11 and I have lived here ever since. I have 2 beautiful children slightly older than preschool age (25 and 28 years old). 🙂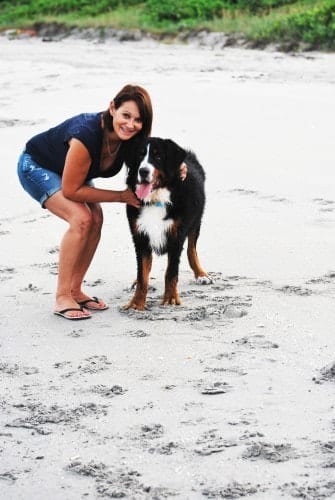 I can't remember when I haven't worked. Since the age of 12, I worked by helping in the family business while going to school. I majored in Child Psychology and knew I eventually wanted to do something with children.
When my son was ready for preschool, I visited every school in Boca. I could not believe what I encountered in some. Kids being able to do whatever they wanted, disruptive classrooms, unsanitary areas, no supervision, unsafe play areas.  I left with the feeling that I could provide a better environment if I had my own.
This is what prompted me to start researching what I would need to open a preschool.
How did you get started? Was the process tough?
Being in Real Estate/Construction at the time, I began doing my homework. I came across a great space in a shopping plaza, but it was not zoned for a preschool. I would have to obtain a variance to change the zoning.
I met with opposition from neighboring communities and after addressing their concerns and presenting the PBC Zoning Board with why there was a need for a preschool in this location, we were approved.
This process took almost one year to come to fruition. Then Dino-Might Kids Preschool was open for students!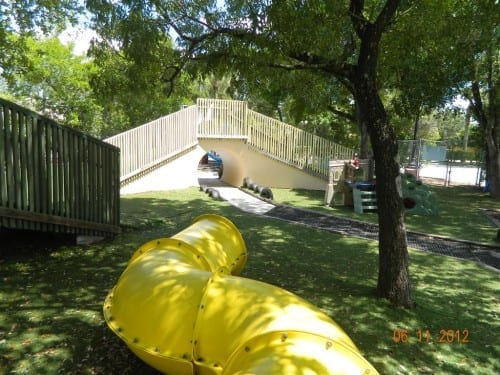 What makes Dino-Might different from other preschools?
I have been hands-on since I opened in 1992. I have worked in every class, done everything I would expect my teachers to do. We provide as much individual attention to each child as possible.  I expect that each child be cared for as if he/she were my own.
All my teachers know all of our children and parents and are greeted every day.  Some of our teachers have been with us up to 10 years.
We offer structure and discipline with lots of hugs and kisses.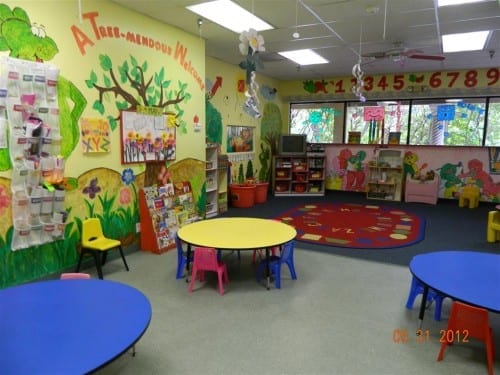 Why should MBMoms send their #bocakids to Dino-Might Kids Preschool?
If they are looking for a preschool that is in business because they strive to achieve the best for each child in their care as well as provide a magnificent learning program, we are that school.
I feel we go above and beyond the role of "teacher".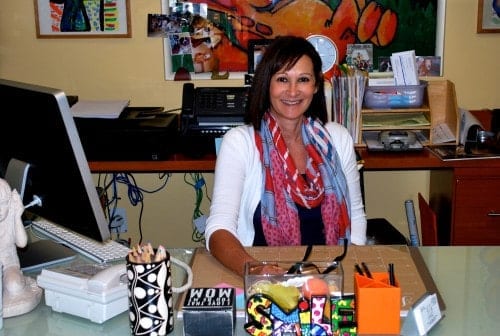 What exciting things are coming up with your business?
Each year we have a Fire Department presentation with the Palm Beach Fire Department. The children get to talk to real firemen, try on a real fire suit and even take a tour of the Fire and Paramedic trucks.
In February, for Dental Health Month, a dentist is coming to pay us a visit and talk to the kids about how to make cleaning our teeth fun!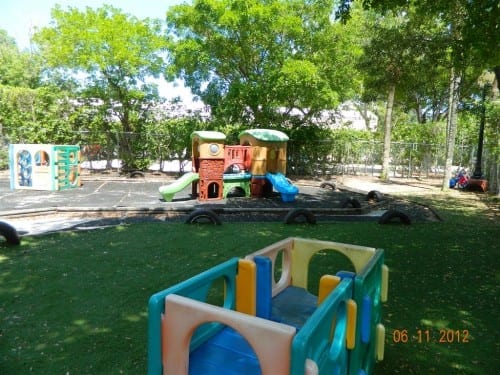 What do you love about living and working in South Florida?
When my family and I first moved here from a very small town in Illinois, Boca was also a VERY small town. It has been nice to see it grow, but still have the hometown feel that I love.
It has been my home since 1971 and I have raised both of my children here. All my family is here also. It was great enjoying outdoor playtime like swimming and water slides, playing basketball in the front yard, climbing trees, walking the dogs and going to art festivals with my kids.

---
SUBSCRIBE to Modern Boca Mom here!
---
Dino-Might Kids Preschool is located at Boca del mar area in The Shoppes of Village Pointe.
5982 SW 18th Street
Boca Raton, FL 33433
Hours Of Operation:
Monday – Friday
7:30am to 6:00pm
Tour Hours:
8:00am to 5:00pm
Phone
Phone: (561) 338-1732
---
Connect with Dino-Might Kids Preschool on Facebook

!