Sponsored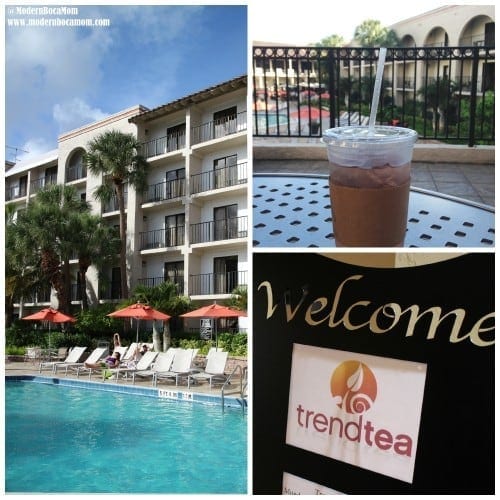 ---
If you're a full-time Boca Mom and resident like me, this is the time of year when HO– USEGUEST SEASON gets into full swing. It's cold pretty much everywhere but South Florida (and fine, Hawaii), so Boca is the place to be!
I'm so glad there's a place like the Wyndham Boca Raton where I can send my extended family and friends (guilt-free) if our house is overbooked for a weekend (it's happened!) or the lack of a routine for #dailybabyavery gets to be too much (has also happened).
It's truly my favorite place to re-charge.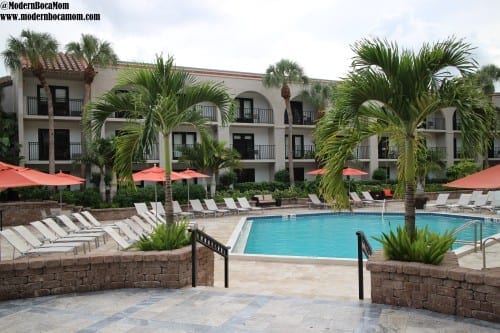 Case in point: My in-laws visited from Maine last week and they are healthy food and tea connoisseurs, yet wanted to take advantage of the sunshine. What did I have on our to-do list? It was obvious…
Check, check and check! We even brought #dailybabyavery along for the swimming portion of our day. 🙂
*Pool is only available for registered guests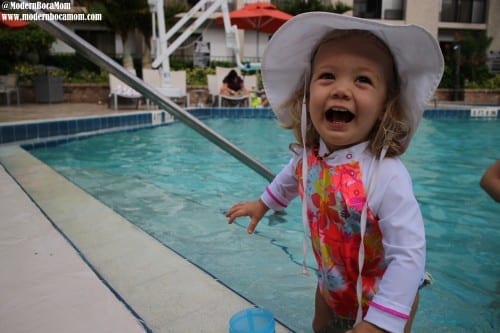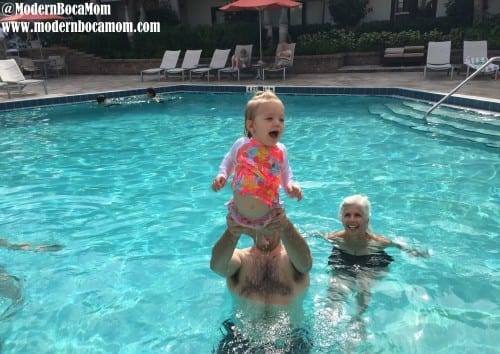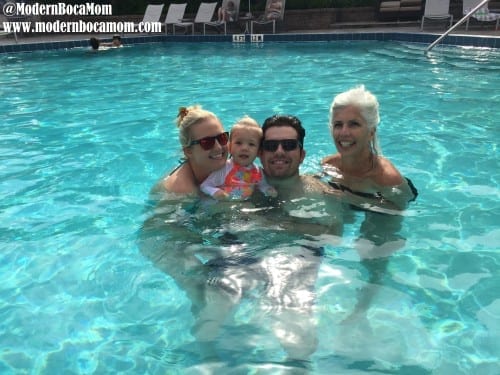 After a delicious al fresco lunch at Farmer's Table, we indulged in a little more pool time before heading over to TrendTea Lounge, located on the second floor of the Wyndham Boca.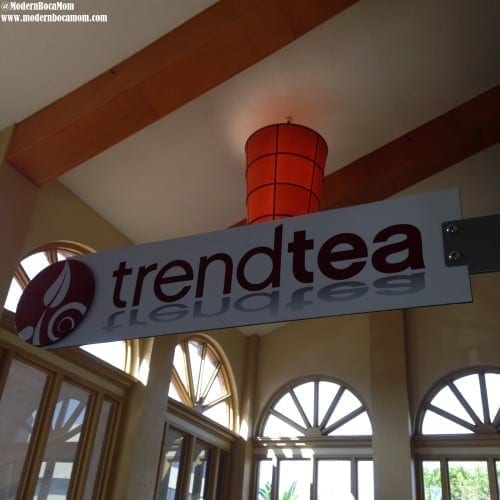 There, you can experience organic, loose-leaf teas that are not only delectable and exquisitely prepared, but also healthy. They encompass everything from revitalizing Japanese green teas to soothing lavender and lemon teas to stunningly beautiful blooming teas.
If you are feeling a little hungry, you can select from a range of freshly baked snacks to enjoy with your tea, which is always carefully and lovingly prepared by TrendTea's 'tea-tenders.'
Well, all I can say is: huge mistake. Why?

Because my in-laws wanted to head back every day after having their savory cups of tea! Their tea-tenders definitely know their stuff and were able to answer every question my mother-in-law threw at them. And they were tough ones.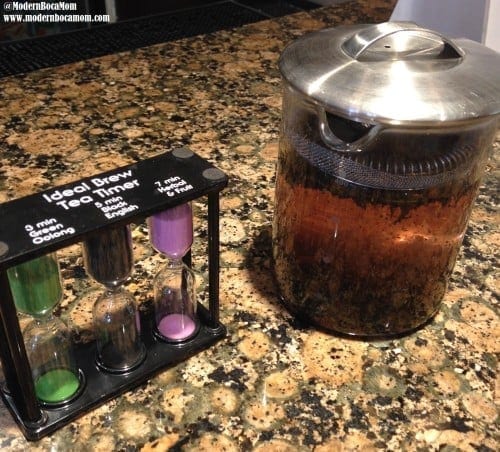 I personally went the 'iced blueberry hibiscus green tea' route and made a beeline for the terrace with a full pool and courtyard view. I'm seriously considering making it my new MBMom home office and meeting place.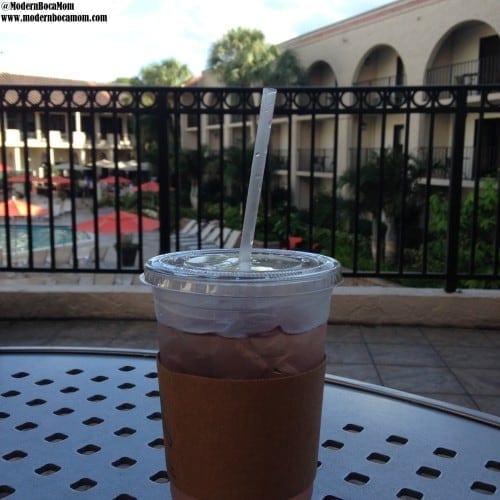 My new mantra for 2015 is less stress and I have to say that the Wyndham Boca Raton is really helping me out with that, especially when it comes to creating an enjoyable and healthful experience for my houseguests! So for that, I salute you.
Until next time.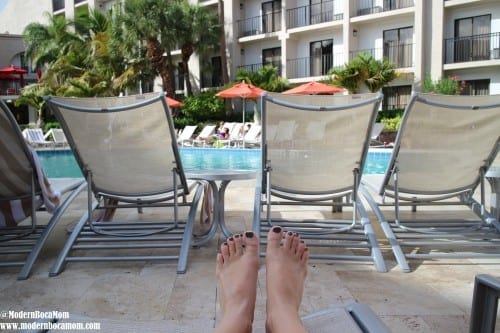 ---
Where is your favorite place to take visitors when they come to Boca Raton? Comment below!
---
Sponsored: This post was sponsored by the Wyndham Boca Raton. All opinions expressed in this blog post are my own and not influenced in any way by the sponsor.  Any statistic, quote or other representation about a product or service should be verified with provider. Please refer to this site's Disclosure for more information. I have been compensated or given a product or service free of charge, but that does not impact my views or opinions.