Mompreneur: n. defined as a female business owner who is actively balancing the role of mom and the role of entrepreneur.
Happy Monday Modern Boca Moms!  Welcome to our next installment of Mompreneur Monday on MBMom, highlighting Florida businesses and brands that were founded by female entrepreneurs and fellow Mommas.
We're working to bring busi-moms across the state of Florida together to start a Mompreneur Movement!  Why don't you join us?

Today's South Florida Mompreneurs are Jessica Marchena, LMHC & Sabrina Bennardo, LCSW, co-founders of the NEW Heart Connection Center in Boca Raton, a comprehensive counseling center with a  team of dedicated licensed therapists who specialize in providing help to children, teens, adults and couples.
Healing Emotions And Relationships Together (HEART).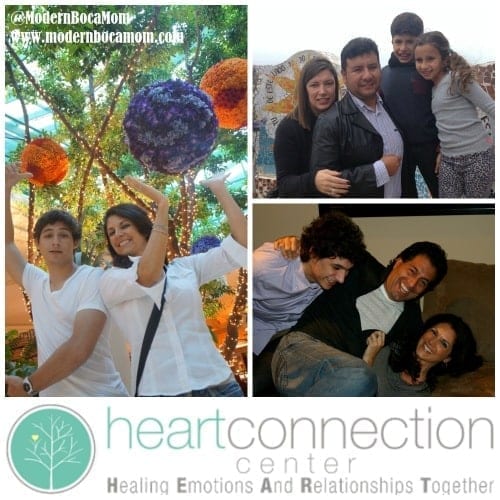 ---
Sometimes, our emotions and relationships need a little tune up. And now, there's a perfect place for that!
Meet Latina therapist, wife, mother and Mompreneur, Jessica.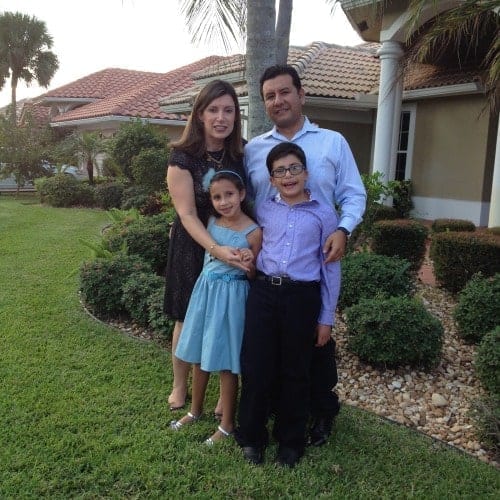 I am a licensed psychotherapist with almost 20 years of experience and specialize in women and relationship counseling. I am also bilingual and provide therapy in Spanish.
I grew up in Boca Raton but moved to Boston for college and graduate school where I met my love and life partner, my husband in a bar.
Yes, I'm here to tell you that you can meet your future husband or wife in a bar!
Today, we have been happily married for 15 years and have two children, Benjamin and Samantha.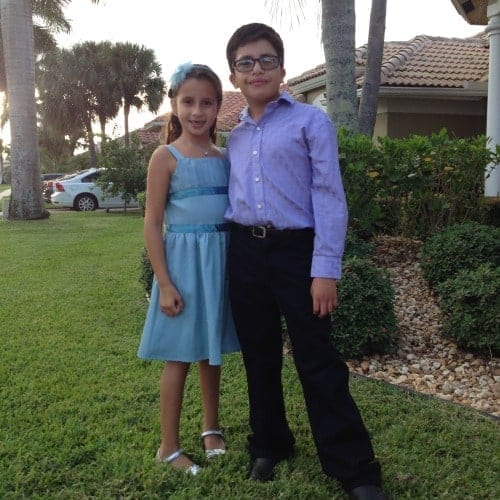 I have worked as a therapist in many different settings, but spent most of my career working in the field of addiction with adolescents and adults. I worked long hours, evenings and weekends and knew this schedule wouldn't work when I had children and my dream was always to open a private practice.
My husband and I moved back to Boca Raton to live near family and I started my own private practice because I wanted to find a balance between my family and my work. I wanted to do the work that I love AND be there for my kids. Being a working mom and wife isn't always easy and life can throw you many curve-balls. We have had our share of ups and downs and sought help when we needed it. It has made us stronger as a couple and as a family.  
Life is hard and beautiful. It's possible to embrace both and be happy.
I thrive on working with other stressed out moms (or women) and couples who are out of sync with each other due to the demands of everyday life and stress. I  relate to them because of my own experience as a mom and a wife and as an experienced couples and women's therapist, I can help them find more peace, more love and more joy.
And isn't business even more enjoyable when you have another strong woman and Mompreneur by your side? Meet co-founder Sabrina.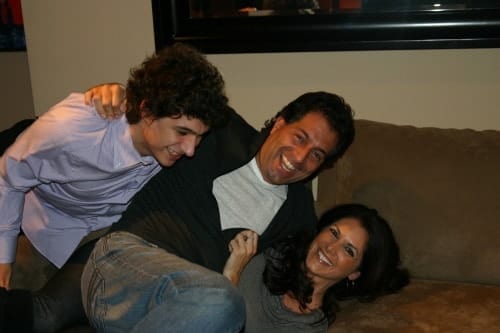 I began my psychotherapy training over 20 years ago at Smart Parenting in New York, working with couples going through high conflict divorce. This experience led me to teach couples how to peacefully co-parent, rather than continue to be at odds and put their children in the middle.
After gaining much experience with couples and tired of living a New York City fast-paced, single life, I moved to Boca Raton to slow down and find connection. I was introduced (via blind date) to the love of my life, who is now my husband.
As happy as we are now, initially we did not "ride off into the sunset."
It was complicated. He had a 14-year-old son who refused to be in relationship with me for two years. I was committed to building a relationship with him and move forward with my partner. With much of my own personal development work and time, we were able to form the special bond that we now have.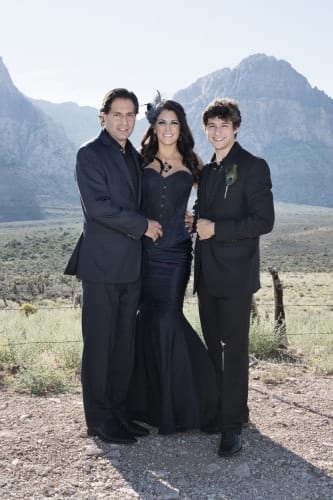 Colby was the best man at our recent wedding and now appreciates having a "bonus" parent. I'm grateful to have the experience and gift of a child by merger, which better enables me to guide others through the complexities of  blended families.
Also, to help individuals have or find the relationship of their dreams, which is the core mission of the Heart Connection Center!
How did the idea for your business come together…together?
We actually met 4 years ago at another counseling practice and immediately hit it off as friends and colleagues. We shared an office and decorated it together, buying furniture and shared the office 50/50 time. We had the nicest office in the suite!

We grew our practices to full-time, but after four years we decided that the time had come for us to have our own center with OUR name on it.  
Heart Connection Center Boca Raton was born from the combined forces of two female therapists who shared a similar vision. A dream to offer the community a premier counseling center where a team of the best specialists in the field work together to provide expert comprehensive services.
We offer a team approach where a mom can see her own therapist and the dad can see his own, for example, and the children can see one of our child specialists all under the same roof. This allows us to all come together and serve the family in the best possible way.
We are committed to working together with individuals and their families to help them develop a better understanding of themselves and strengthen relationships. 
There is a huge need for a counseling center like ours because we see so many clients who are in relationship pain and don't know where to go for help. We have created a safe place where they can express their feelings and feel understood, heal and reconnect with their loved ones.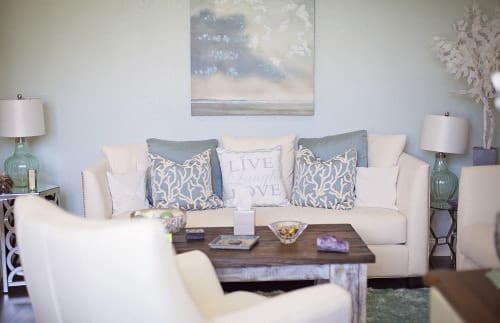 What types of challenges have you faced since launch?
Dedication to providing exemplary service DOES come with some challenges. Although we have been fortunate in attracting the excellent therapists we now have sharing our space with us, it has been challenging to find like-minded therapists with the same level of commitment as we have and it has taken time.
We are selective about those who join our team. We want to work with those who we would refer someone in our own family to.
What sets apart Heart Communication Center from a traditional therapeutic practice?
What makes us unique is our approach to providing a safe, "spa-like" setting to our clients. When clients enter our sanctuary, they are transported to a homey space where they can feel comfortable and immediately at ease.
From the soft music playing in the waiting room, to the beautiful decor, to the coffee and beverage bar, most say they could just sit in our waiting area all day and feel better. We show them the possibility of how self care can improve their life.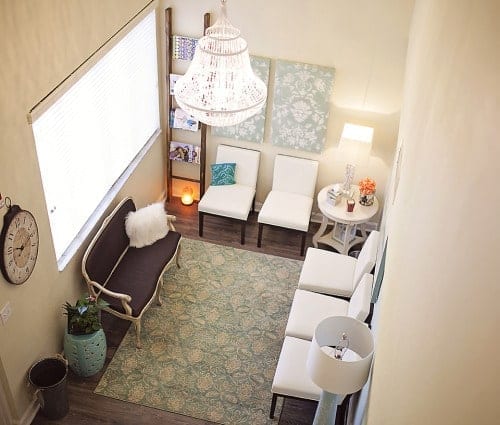 It was important for us to put our heart and soul into the decor and design of the center. That's how we show up in our sessions with clients. We are fully present for them in their journey of self discovery, which leads them to connected relationships and more peace.
I would like to move into that waiting room. Beautiful!
Now that you're both settled in Boca full time, what do you love most about South Florida?
We love going to the beach while the rest of the country is shoveling snow!
The ability to wear flip flops all the time and walk our dogs while wearing them in mid-January. An abundance of wonderful parks that are super clean for kids and dogs too! Incredible sunsets and frequent rainbows.
We also love Boca Raton because we get to live and work in this beautiful community that is safe, surrounded by great schools for our kids and very family friendly.

---
And be sure to check out their new website. I personally found it fascinating and think the center is a GREAT addition to our community. Strong relationships are certainly key to this MBMom and it never hurts to get a professional tune-up every once in awhile.
Healing Emotions And Relationships Together (HEART).