MOMpreneur: n. defined as a female business owner who is actively balancing the role of mom and the role of entrepreneur.
Each week, we highlight Florida businesses and brands that were founded by female entrepreneurs and fellow mommas!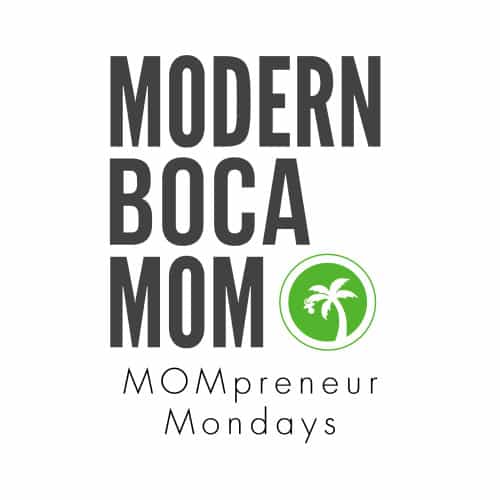 ---
Today's featured MOMpreneur is the founder of Mom, Baby & Beyond, your South Florida source around all things…well…mom, baby and beyond!  Meet Melissa!
---
If you're a South Florida Mom…then I HOPE you've already purchased your VIP tickets to the upcoming "Ultimate Mom's Night Out" on 9/23/14. It's a must-attend evening for moms! But, Mom, Baby & Beyond, the company, is so much more than a single night out with your mommy girlfriends. It's your South Florida source for parenting events of all types. And, it was founded by a MOMpreneur.
I met Melissa at a blogger dinner a few months back and we immediately hit it off. I think it was because we both have the same, definitive mission when it comes to what we do: Building a community of moms. Or, we both like wine. Either way…
Read on to find out how she's not only serving local families (does Turtle Power for James Edwards ring a bell?), but empowering moms to learn how to be the best they can be…while having a little fun in the process.
---
Tell us about your background and how becoming a mom helped launch your business…
This may sound cheesy, but being a mom is the main thing I ever wanted to do for most of my adult life. I couldn't wait to become a mother. My journey to getting them was less than ideal, and it took four years with multiple losses, including a 30 week stillborn son, to finally have my two living boys. I gave birth to 3 boys in the short span of 25 months. 
They have made me want to be the best mother and role model that I can be. When my older son was a baby, there wasn't a lot of new moms in my existing circle of friends. I had no idea how to find new mommy friends with babies similar in age to my new baby.
So, I took to social media and created a Facebook play group for moms in my local area. The group grew, and we had fun playdates for our kids, and ourselves, too. It felt great to get out of the house with women who understood exactly what I was going through at that time.
Cranky baby? Me, too. Didn't sleep last night? Me, too. Two years later, some of my closest friends are moms I met online through my play group, which is still active with approximately 200 members. 
How did Mom, Baby and Beyond get started?
I took the idea of my play group, and turned it into something larger when I launched Mom, Baby, & Beyond earlier this year. In my previous life, before kids, I planned corporate events. I kind of took the concept of a play group and more formal events, and blended them together. 
Mom, Baby, & Beyond is now a social event networking company for moms and moms-to-be in South Florida.
What is different about your business?
We host exciting events for everything "mom, baby, and beyond" that connect local parents and parents-to-be to each other, as well as many exciting brands and businesses that will enhance their lives in South Florida. They leave the events with new friends, new information, and a gift bag filled with goodies and exclusive offers from our sponsors and partners…oh, and some awesome raffle prizes, too!
Why should MBMoms become a part of 

Mom, Baby and Beyond?
On September 23rd, Mom, Baby, & Beyond is hosting South Florida's premier event – The Ultimate Mom's Night Out – at the Heron Bay Marriott in Coral Springs.
There will be over 55 unique vendors and exhibitors, a fashion show, food, drinks, and amazing gift bags and raffle prizes. Moms and moms-to-be can come with their friends and shop, relax, and enjoy a night to remember!
100% of the raffle prize proceeds and a portion of the ticket sales are going to the Edwards family to help 2-year-old James with his continued recovery from his near drowning accident in their family pool in Coral Springs on May 30th.
What do you love about living and working in South Florida?
I love being able to bring moms together. South Florida is such a wonderful place to raise a family. We have the ability to be outdoors and doing fun activities year-round with our families.
Mom, Baby, & Beyond will continue to serve local families, and showcasing what South Florida has to offer for "mom, baby, and beyond." 
---
Now tell us, what's an essential part of an "ultimate mom's night out?"  Comment below!