---
From our educational contributor: Modern Boca Teaching Mom-benefits of teachable moments.
As the summer continues to fly by, I am truly awakened by how much my life has changed in the last year. Instead of browsing the Sunday advertisement flyers looking for the best deals on folders and glue sticks for back-to-school, I'm perusing the web for "first birthday party ideas" and deals on diapers.
OK fine, neither one is that glamorous.
But, for those of you who do not know me, I've pretty much prided myself and based much of my identity on being a teacher. I started volunteering at a preschool when I was fourteen and have been in the education field ever since.
Now as a mommy to my amazing baby girl, I find that I'm still creating lessons, speaking in my teacher voice, and reading lots of stories, but this time it's for my OWN CHILD. As I write this my eyes begin to fill with tears. Being L's mommy is the most incredible and rewarding experience I've ever known…and yes, the salary is even less than what I made as a teacher, but I'm OK with that.
Back in my teacher days…
Going back to how I've always identified myself as a teacher, that title came with many expectations- to behave in public (what if a parent sees me?), always being 'in the know' with educational theories, curriculum and politics (apparently people really are interested in education), and of course giving advice to family and friends with children.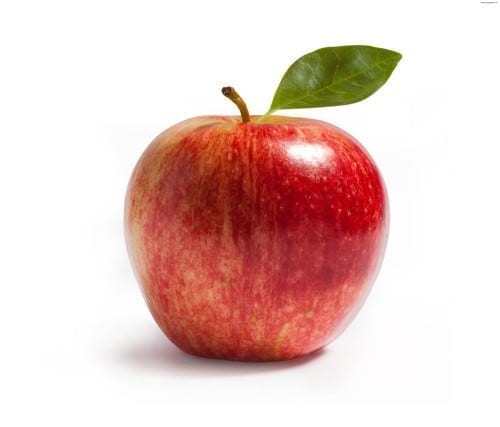 Since my title has become teacher AND mom, I find that I'm held to even higher expectations- which can be intimidating at times, after all I am a first time mom!
However, I do believe that being a teacher does give me a different perspective as a mother. I do feel that the teacher in me still lives and is still yearning for the opportunity to educate.
As an educator of young children, I was always trying to find ways to sprinkle in the learning when the kids least expected it. Children are naturally curious, so even when I'm doing the most mundane task, I know deep down that my baby has never experienced this before and would like to observe and be a part in whatever it is that I'm doing.

Which leads me to finding

teachable moments.

  A teachable moment can happen almost anytime, anywhere – in the grocery store, going to the beach or preparing dinner.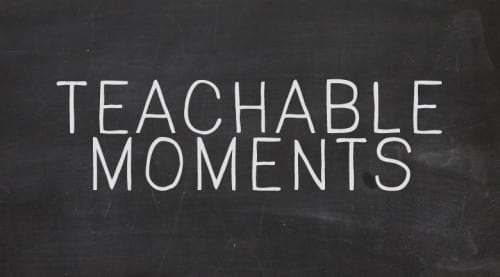 Chances are that many of the valuable moral lessons that you learned as a child were not consciously taught at all. They were rather learned in the midst of casual moments in your real life. It is now my mission to bring learning into my baby's life and share those moments with other parents.
Real life is not something strategically planned out and executed, so why should learning be?
---
Now, we want to hear from you MBMoms! What has been your biggest 'teachable moment' so far as a mom? Comment below!
---
Kristine Keshishian, M. Ed. founder of Embracing Education, truly believes that education begins at birth and parents are a child's teacher for life. No matter what educational philosophy one identifies with, we can all "embrace our children's education" from early on to grow life-long learners!  Check out her upcoming fall class calendar HERE.