MOMpreneur: n. defined as a female business owner who is actively balancing the role of mom and the role of entrepreneur.
Happy Monday Modern Boca Moms! Welcome to our next installment of Mompreneur Monday on MBMom, highlighting Florida businesses and brands that were founded by female entrepreneurs and fellow Mommas.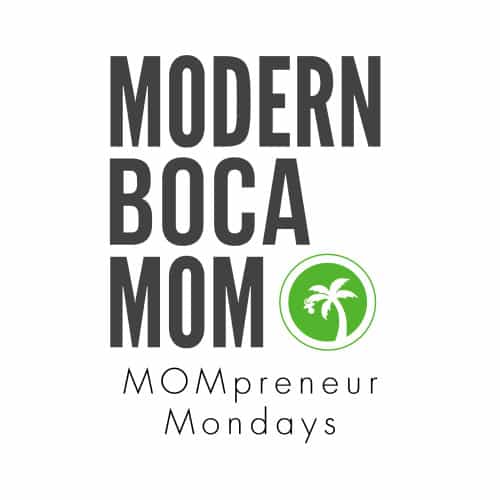 ---
---
You may know her from the fantastic Musikgarten Classes for Babies, Toddlers & Preschoolers at Organic Movements OR you might be considering having your child take private piano lessons with her.  Either way you can't go wrong!  I am of course talking about magical music teacher, Diana Rush!
Diana is also an original Modern Boca Mom advertiser and I highly recommend you check out her piano program:
P.S. That is her adorable son Aiden when he was just a baby!  Isn't he the sweetest? 
---
Diana began her piano studies at age 9 and graduated with a Bachelor's degree in Piano Performance from the University of Miami where she also received her Master's in Piano Performance and Pedagogy.  While attending the University of Miami, she was awarded a full scholarship, teaching assistantship and was a faculty member of the UM Piano Preparatory Program.
"As a faculty member of the UM Piano Preparatory Program, I taught group piano, applied piano, music theory, music history, and eurhythmics leveling from age 4 to 14.  I have also taught group piano and music theory at the high school and collegiate levels.  For the past 7 years, I worked at the Sagemont Lower School teaching general music at the Elementary School Level," said Diana.
Diana currently teaches Musikgarten classes for babies and toddlers at several locations around Boca Raton and Delray Beach and also offers private piano lessons.  She has been giving piano instruction for 11+ years.
"I hope to instill a love for the arts that will last a lifetime in my students.  I believe in making music fun!  During piano lessons, my students will learn proper piano technique, play varied repertoire, learn music theory and ear training, read notes, explore different composers and musical time periods, but enjoy doing it," explained Diana.
Then came baby…
"After becoming a Mom, I knew I wanted to spend as much time as possible with my baby. I am so grateful that God has blessed me with an amazing talent that I am able to give music lessons and bring my child with me. I decided not to return to my full time music position at Sagemont Lower School (even though I miss my students dearly!) and dedicate my time to building up my piano students and teaching Musikgarten by the Beach classes," said Diana.
Now you have such a big "Mommy Music" following!  How did

Musikgarten by the Beach

 get off the ground?
Diana explained, "The University of Miami has an amazing Musikgarten Program called Music Time.  My colleague, Sarah, and I met at UM in a music fraternity and remained friends after college.
She started Musikgarten by the Beach in Boca and Delray three years ago and I joined her and began teaching once I had Aiden.
"I think it has grown such a following because our approach to music education is fun for children, parents and teachers.  To foster music literacy, Musikgarten offers a comprehensive early childhood program that spans the first nine years of a child's musical development.  Children love the progression from semester to semester, as patterns and songs are repeated and built upon, addressing students' needs at each level.  The Musikgarten experience culminates in group piano lessons."
Diana further explained, "Our Musikgarten by the Beach program is also unique because of the age group it reaches.  Early music education is so important!  Not only does it help with all areas of development, it creates a special bond with the family.  When music and movement are a natural, joyous part of childhood, children benefit greatly in many areas of life.  Language development, self expression, memory skills, concentration, social interaction, fine motor skills, listening, problem solving, teamwork, goal setting and coordination are all impacted by early music and movement education.  What's more, as a child learns to play music, other areas of development – creativity, family bonding, self-esteem, confidence, emotional development – are also positively impacted."
Wow!  Music is great in so many ways!  What makes your piano instruction unique?
"During piano lessons, I try to make the lessons fun and appealing.  Not all students respond well to traditional classical music.  We play songs from Journey to musicals– we make our own compositions and play songs from the radio sometimes," said Diana.

What exciting things are coming up?
Diana responded, "I envision offering more Musikgarten classes for all ages, offering group piano and theory classes, having my students participate in piano competitions and opening a music school for students with special needs."
What do you love about living and working in Florida? 
Diana said, "I am a Florida native.  I LOVE that my family is close by.  It is wonderful that my son gets to grow up with his extended family.  I love the beach and the South Florida heat.  I enjoy all of the food from the diverse culture/melting pot.  The people here are amazing.  I have learned so much from the many cultures.  And, It is a GREAT place for a musician.  There are many concerts to attend but also varied musical genres to listen to; from Latin to Jazz, Reggae and Rock.  It's just a great place to live!"
#dailybocaavery just LOVES her weekly Musikgarten classes.  She has been going since she was 5 months old and absolutely loves "Miss Diana."  They are the best!
And, I can't wait until she's old enough to take private piano lessons!
If MBMoms with younger kids haven't joined us for a Musikgarten by the Beach session yet, what are you waiting for?
---
Learn about Musikgarten by the Beach HERE and Diana Rush Piano Preparatory Program HERE.
And, be sure to LIKE both pages on Facebook for all of the latest musical updates!